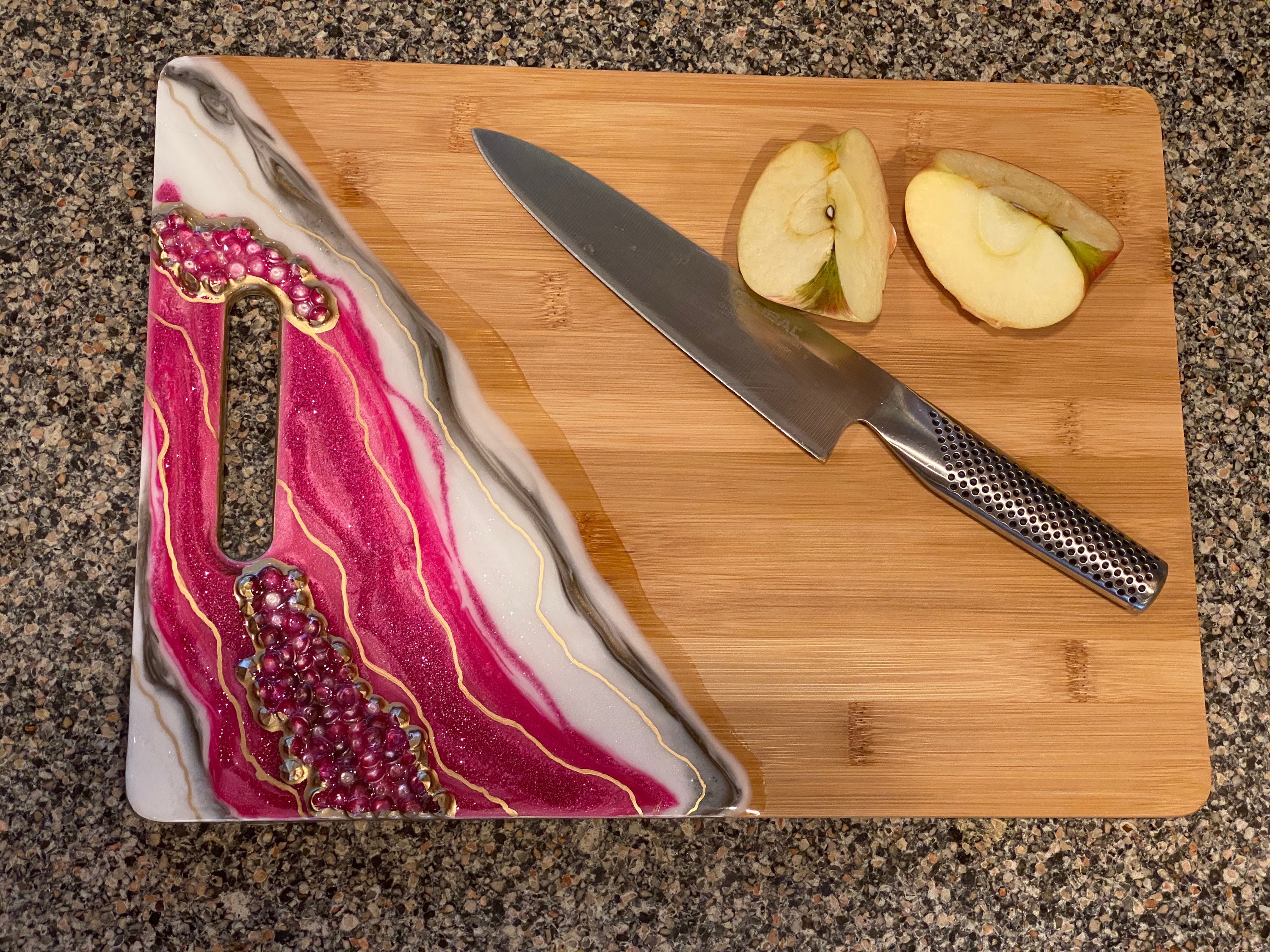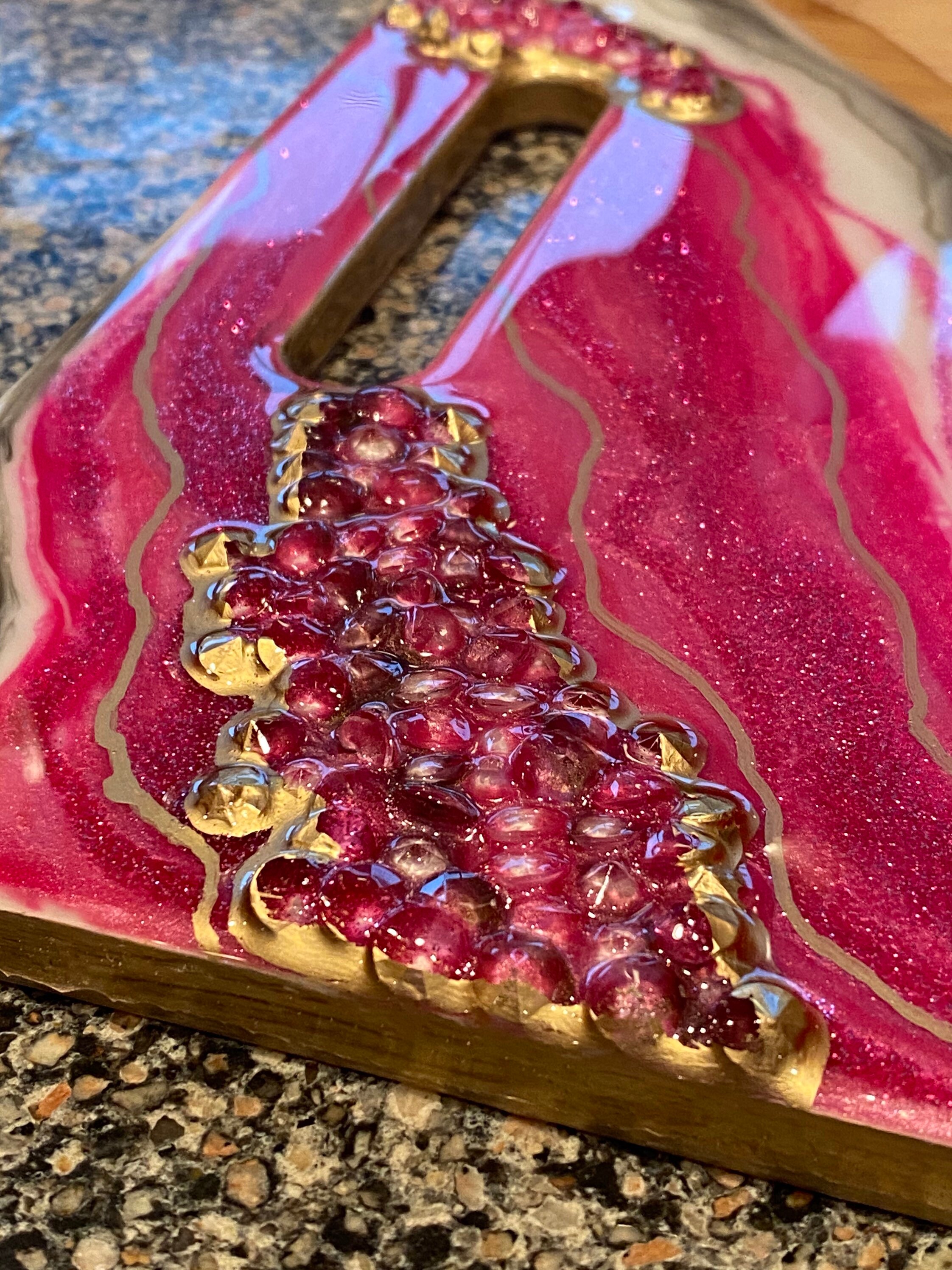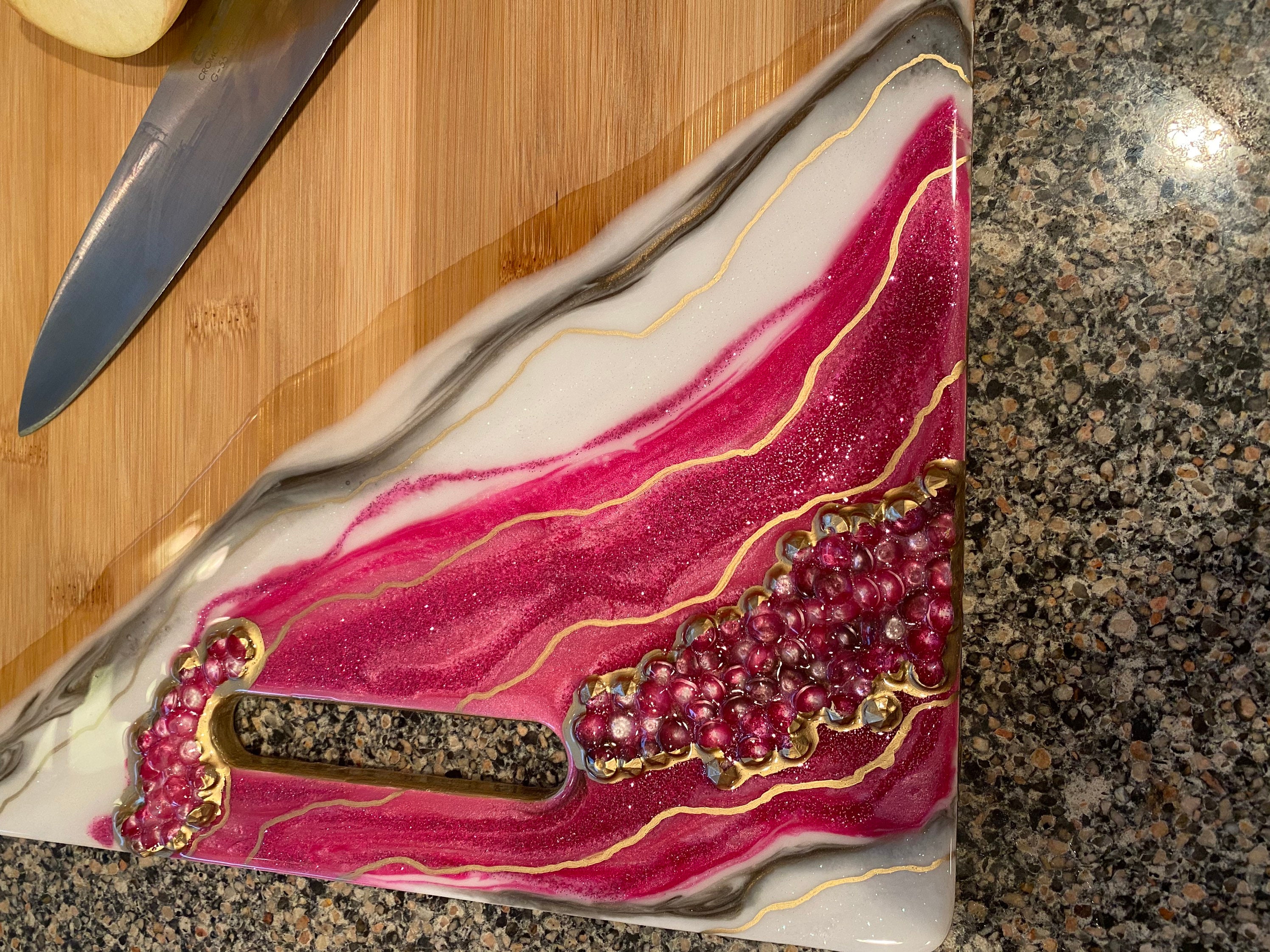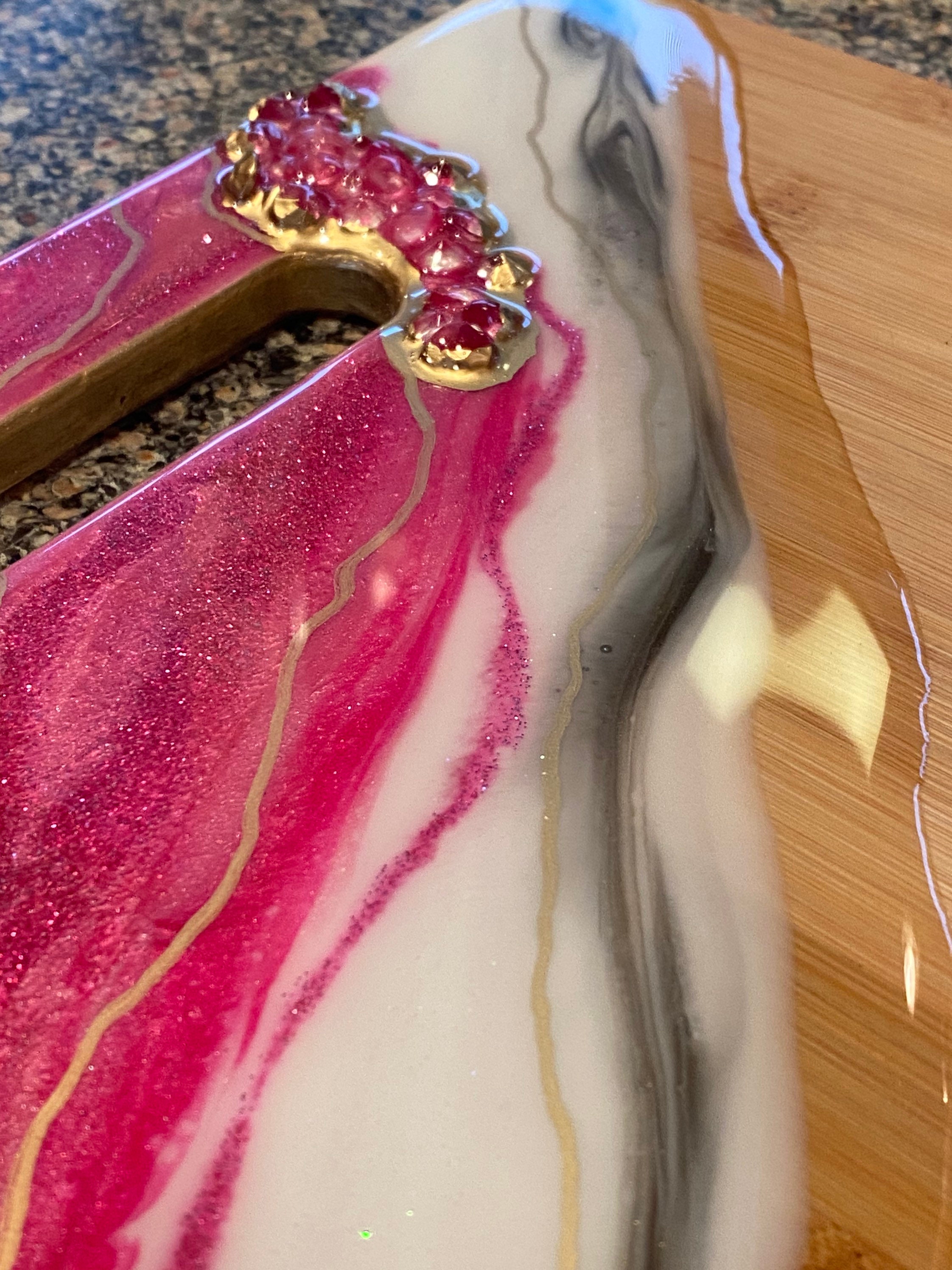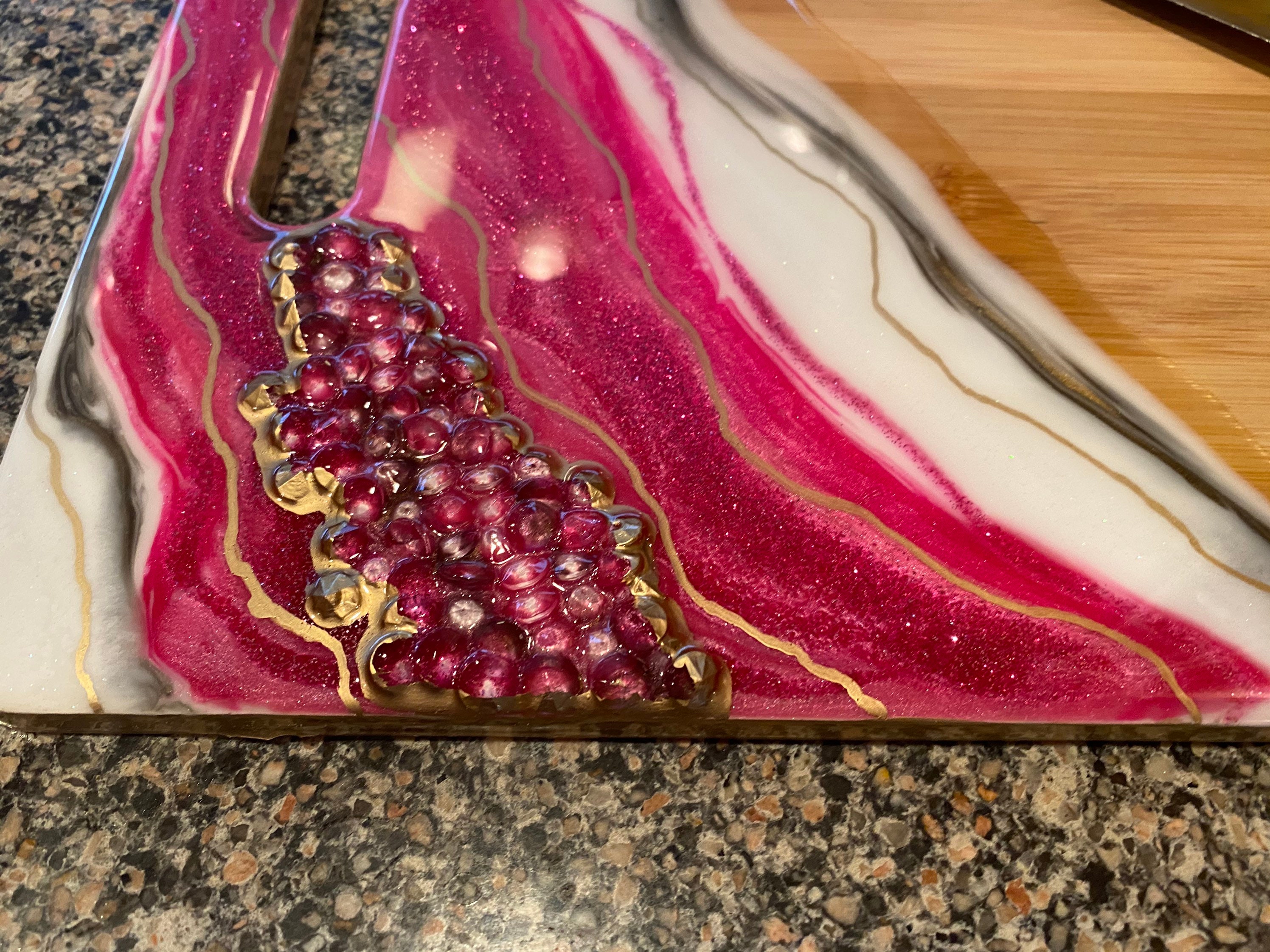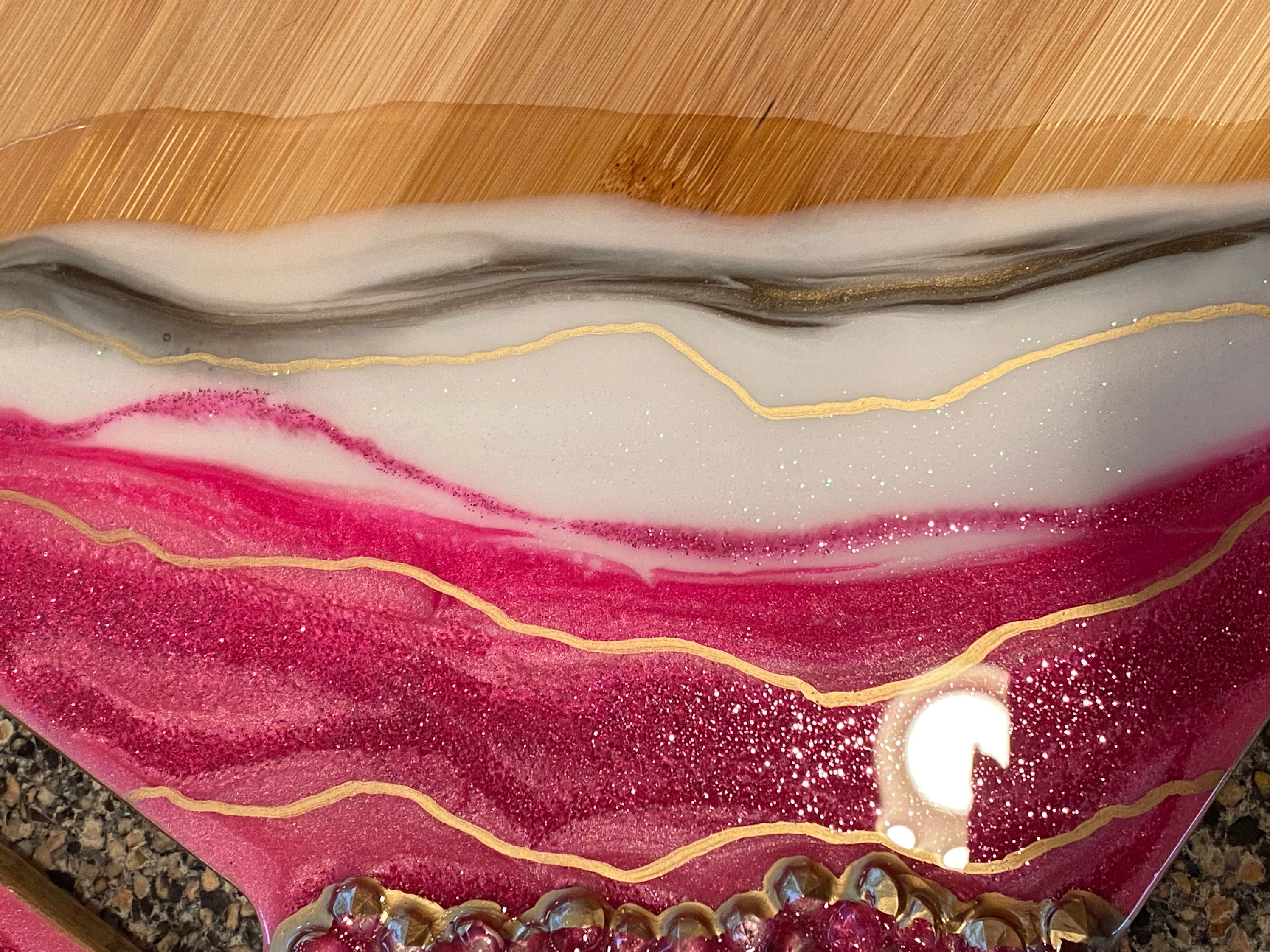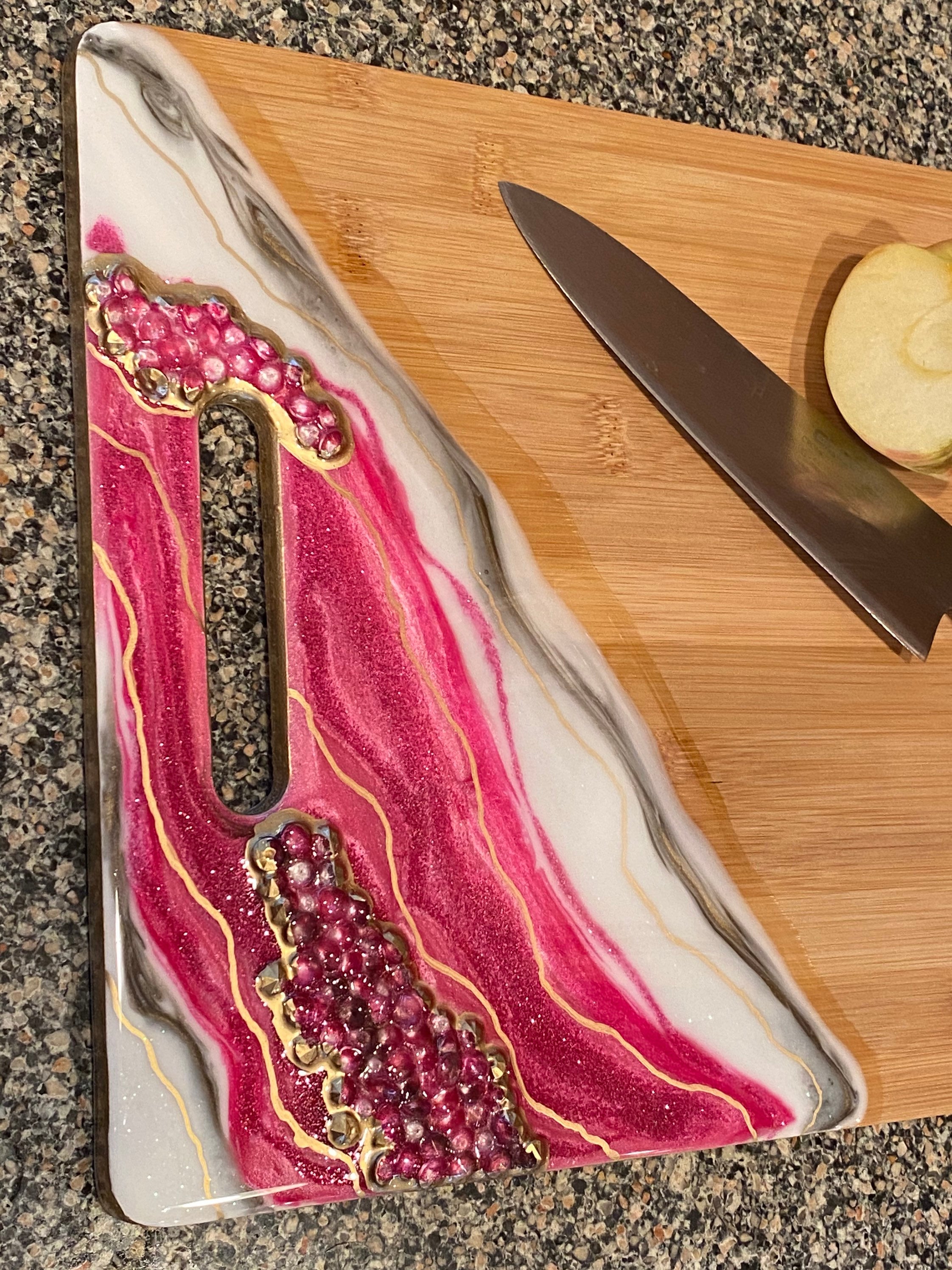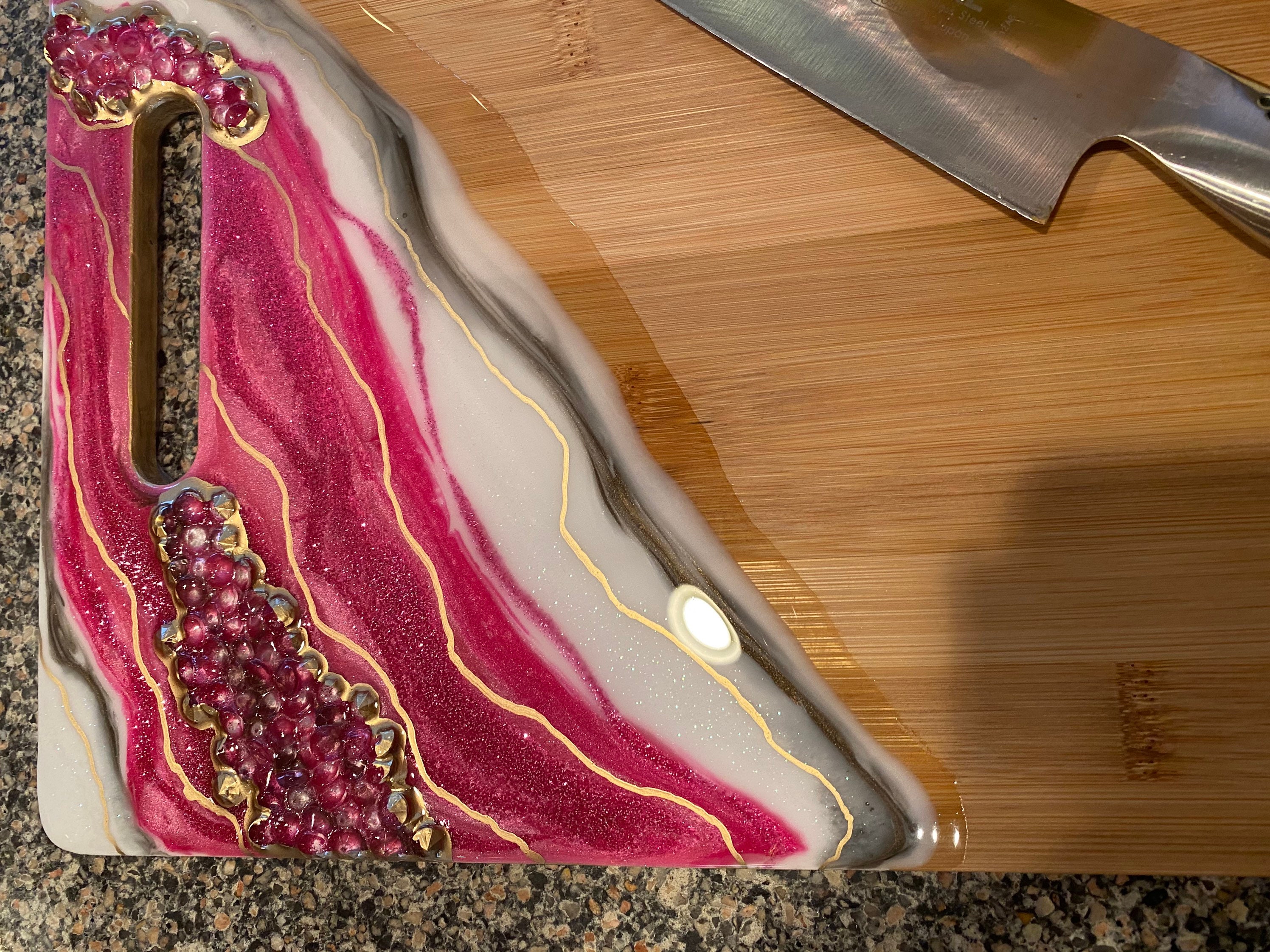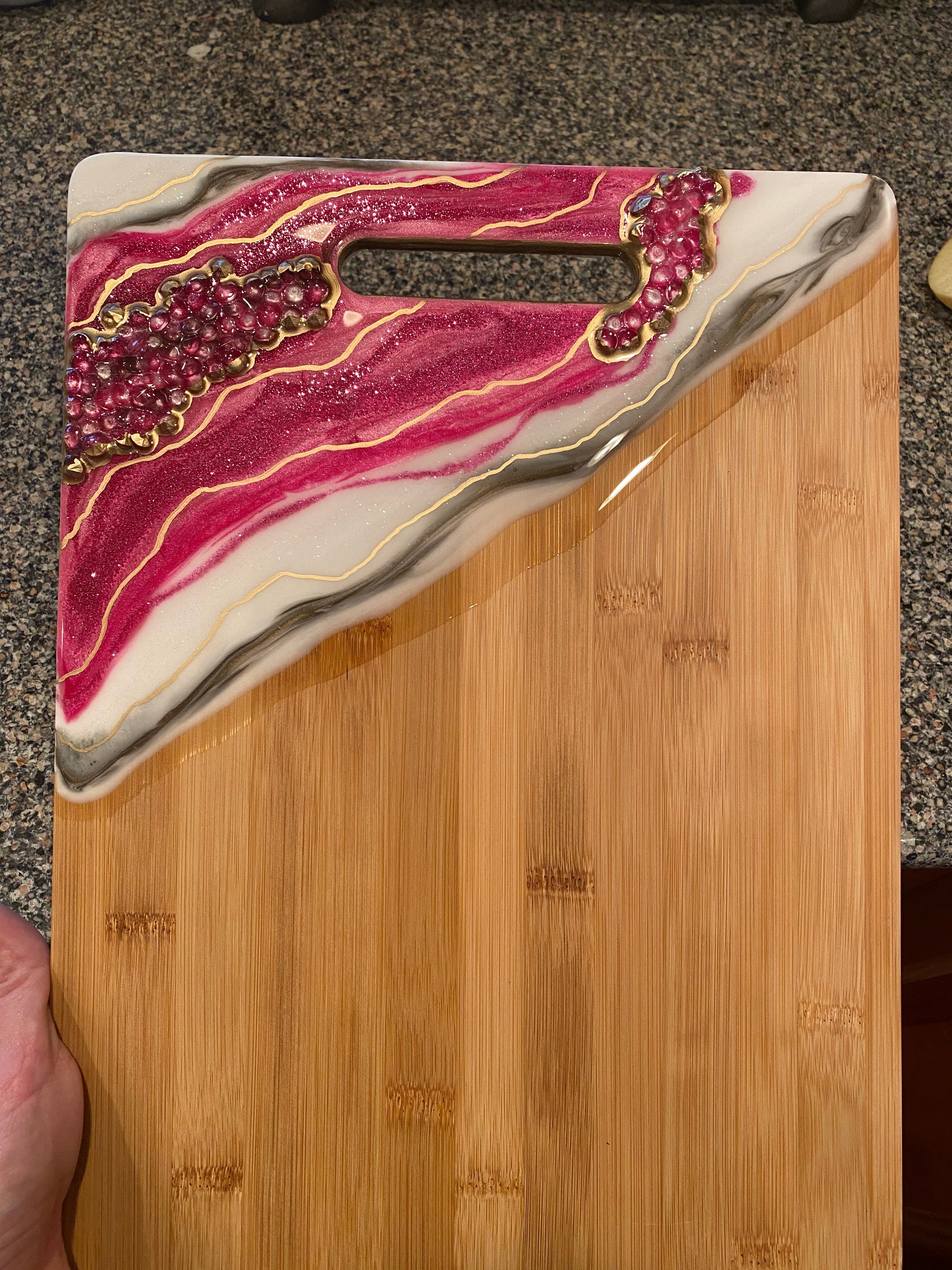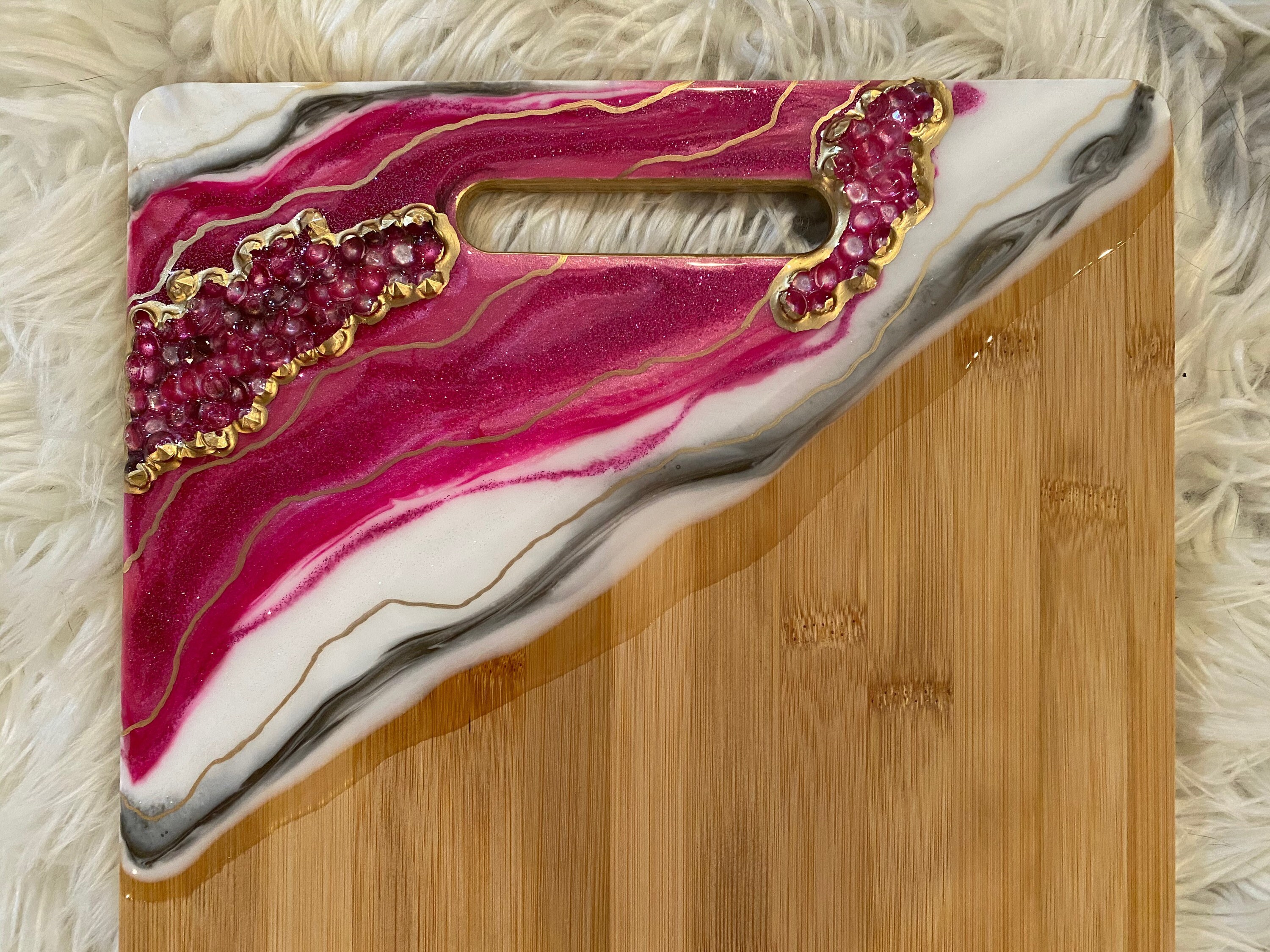 Agate marble theme art in pinks and white with deep gold accent perfect for repeated or daily use with poured resin adorns the side of this lovely 15x11.5 bamboo cutting board that can be used for either an elegant serving tray for cheese and snacks or used for a practical cutting board keeping the knife off the resin- like any plastic it can and will scratch if cut. The edges of the board and center circle have been edged in gold for a luxury finish

Featuring brilliant deep fuchsia and light white with gold metallic shimmery vein accent

Hand wash and wipe dry- never soak or scour the resin. Oil with butcher block or mineral oil as needed.