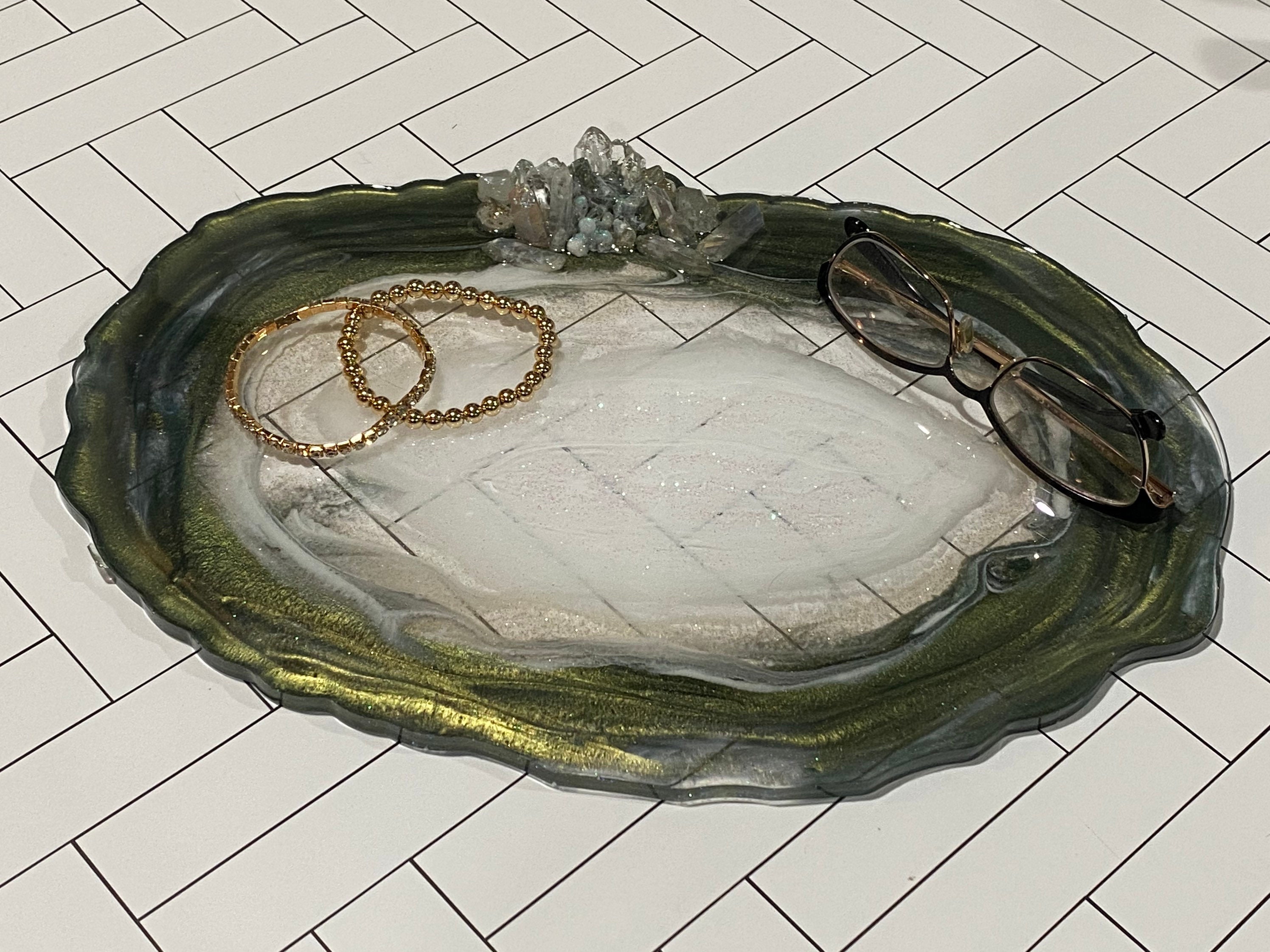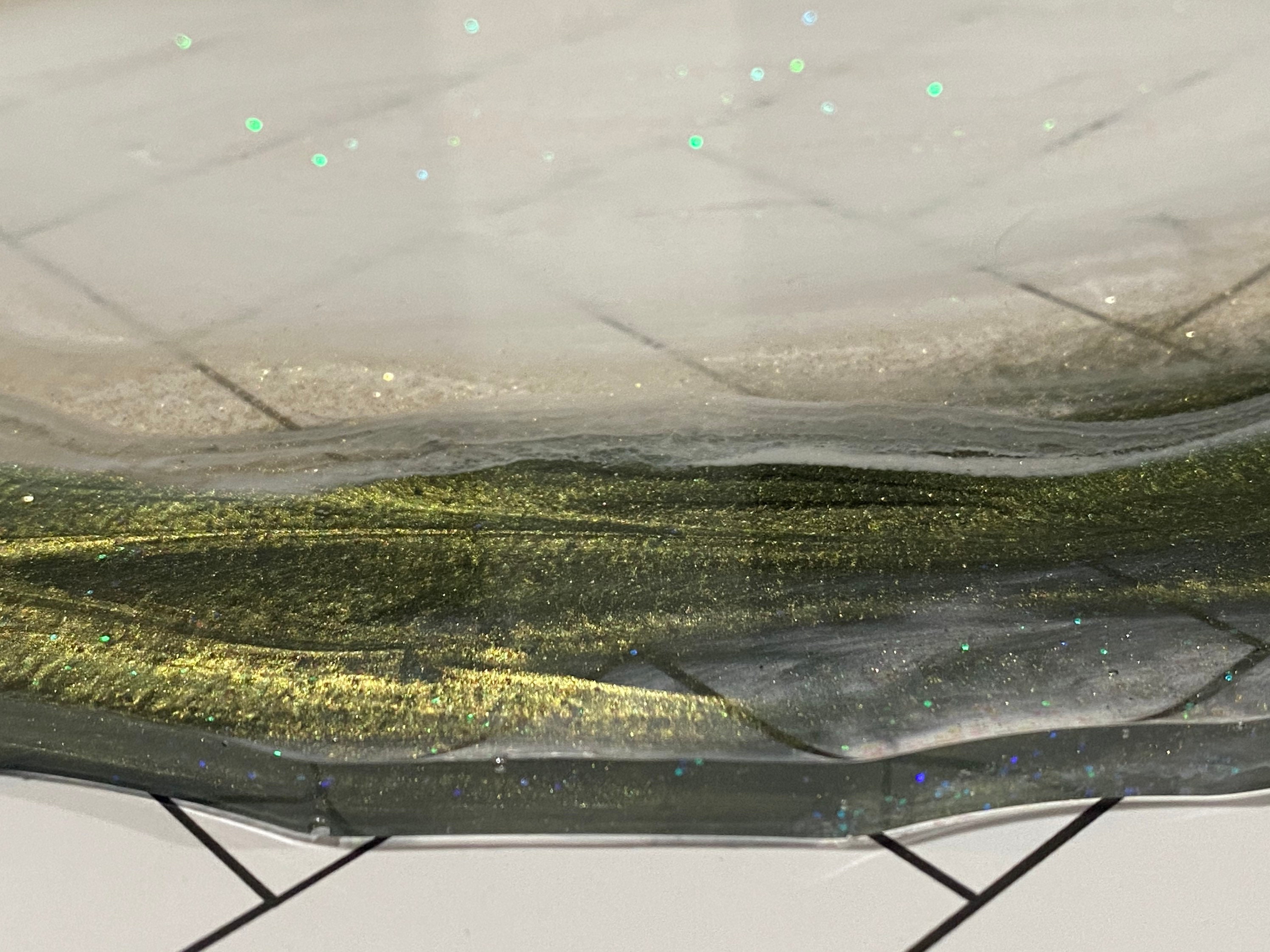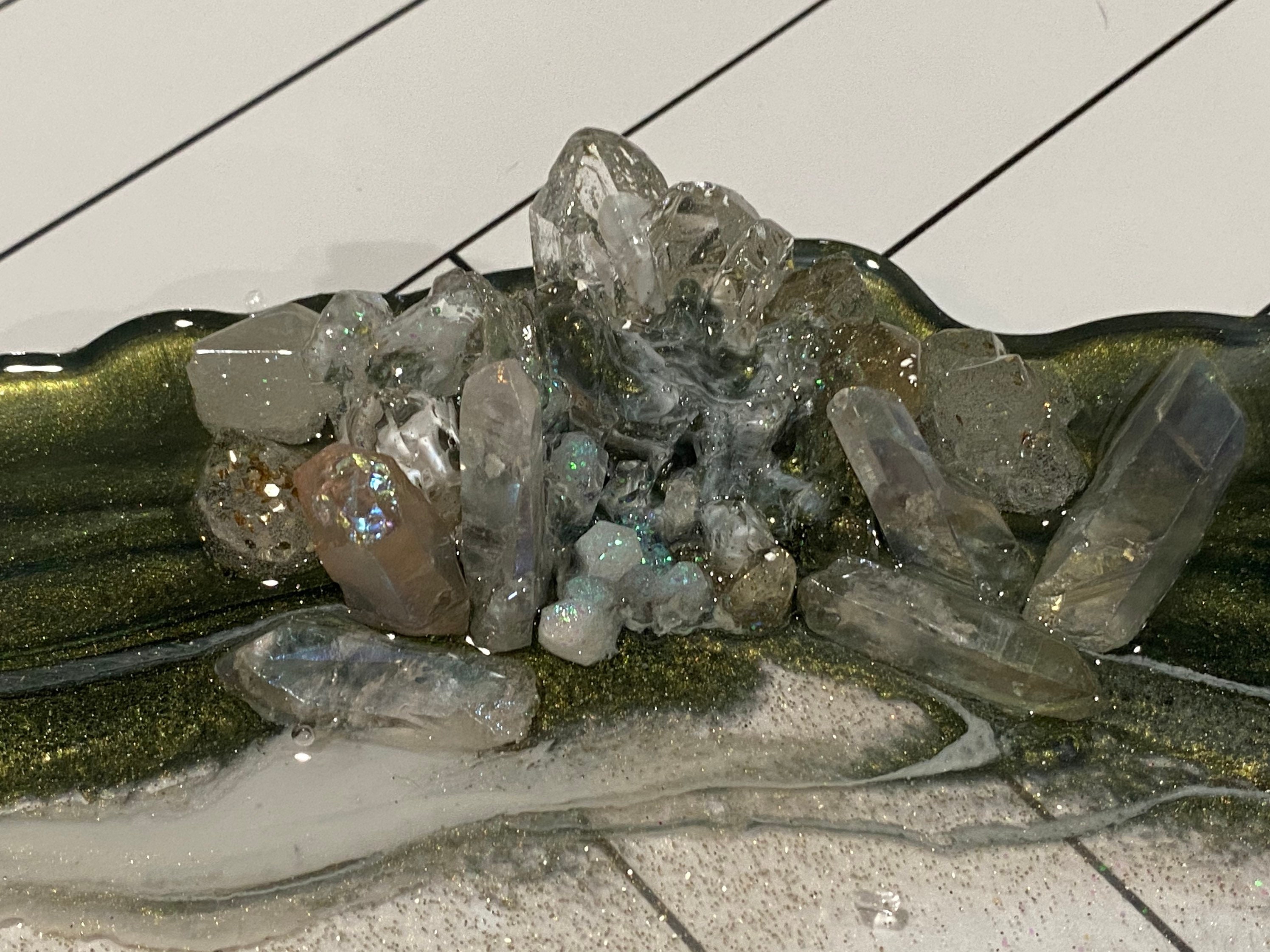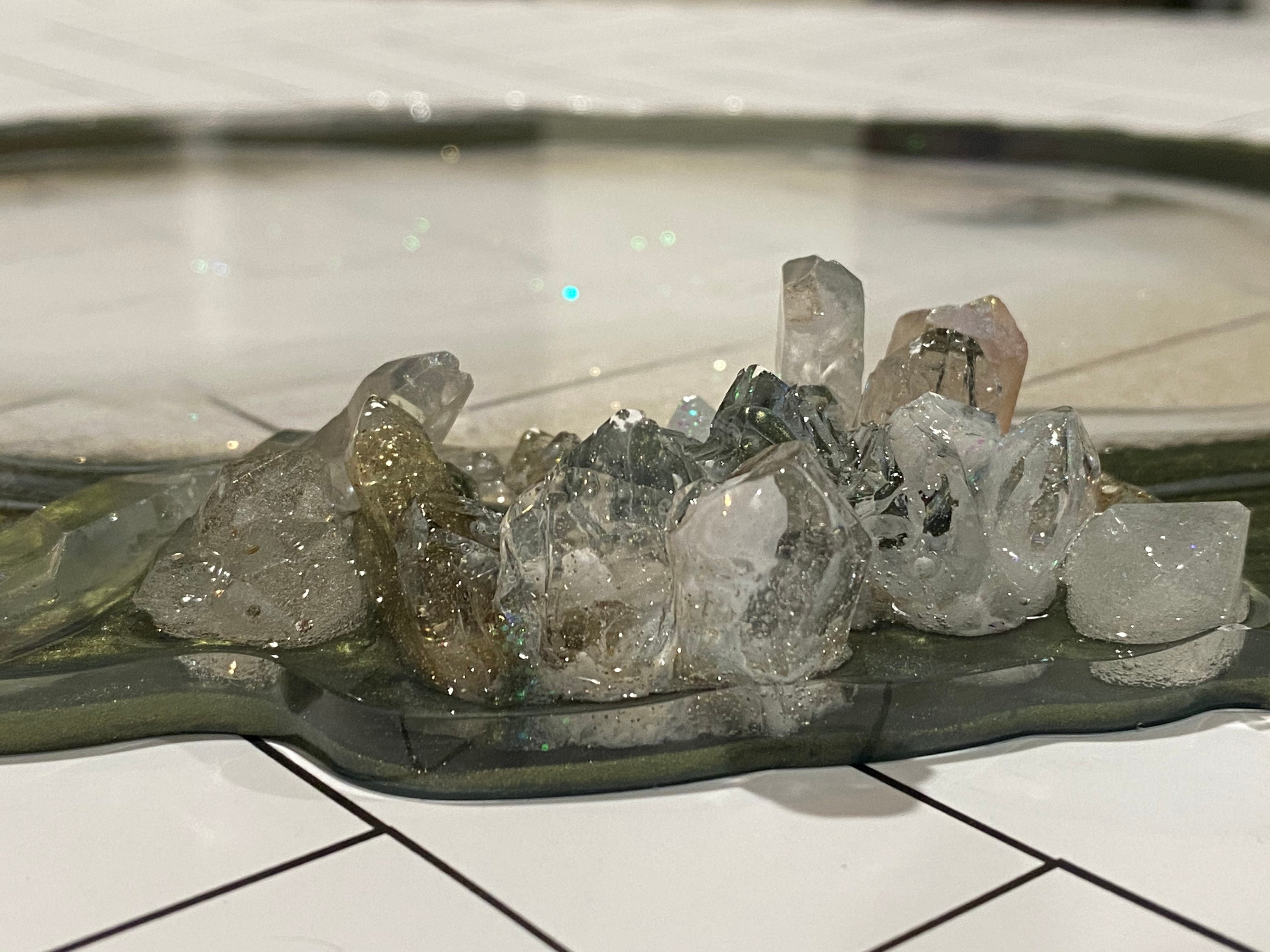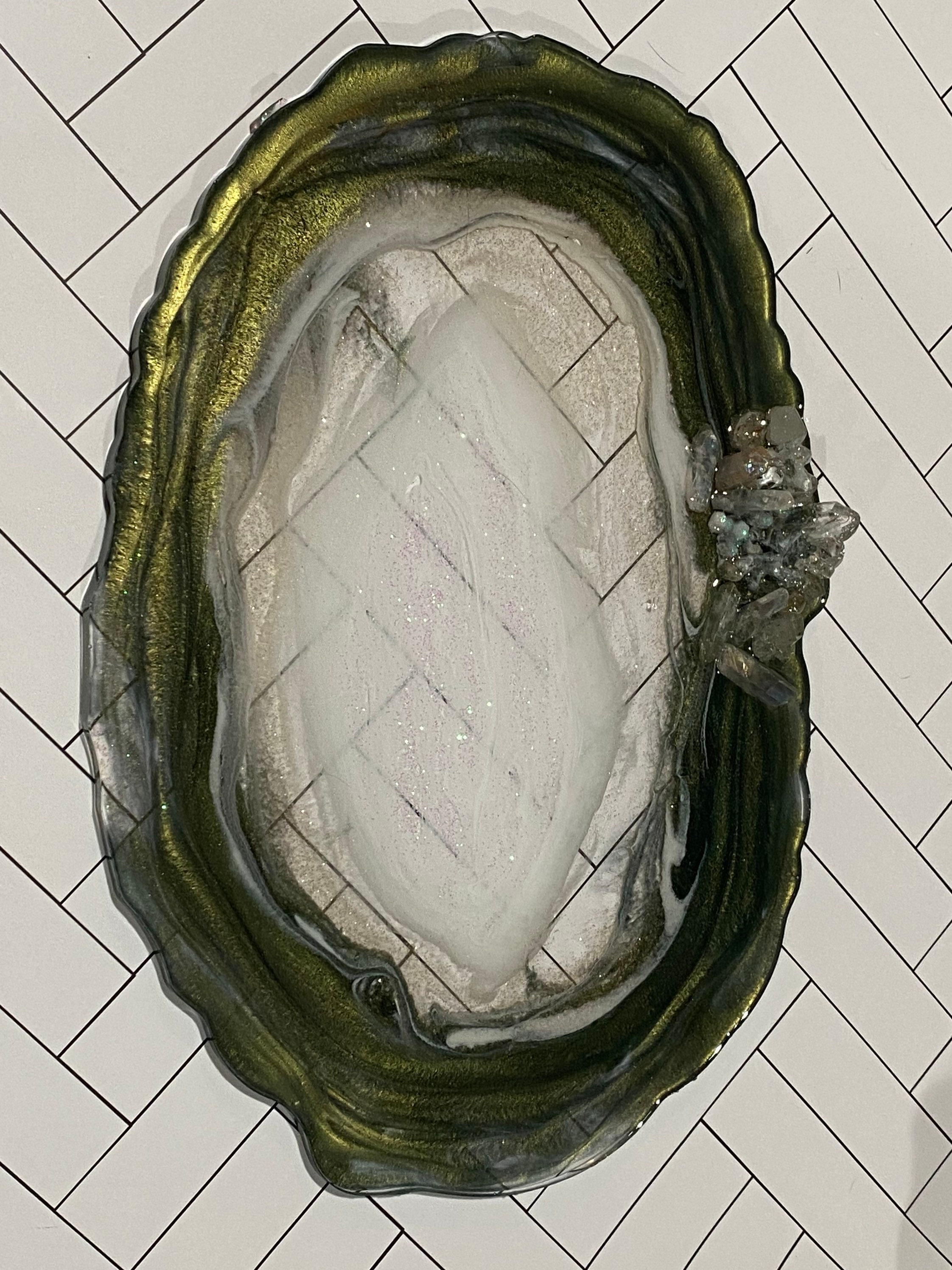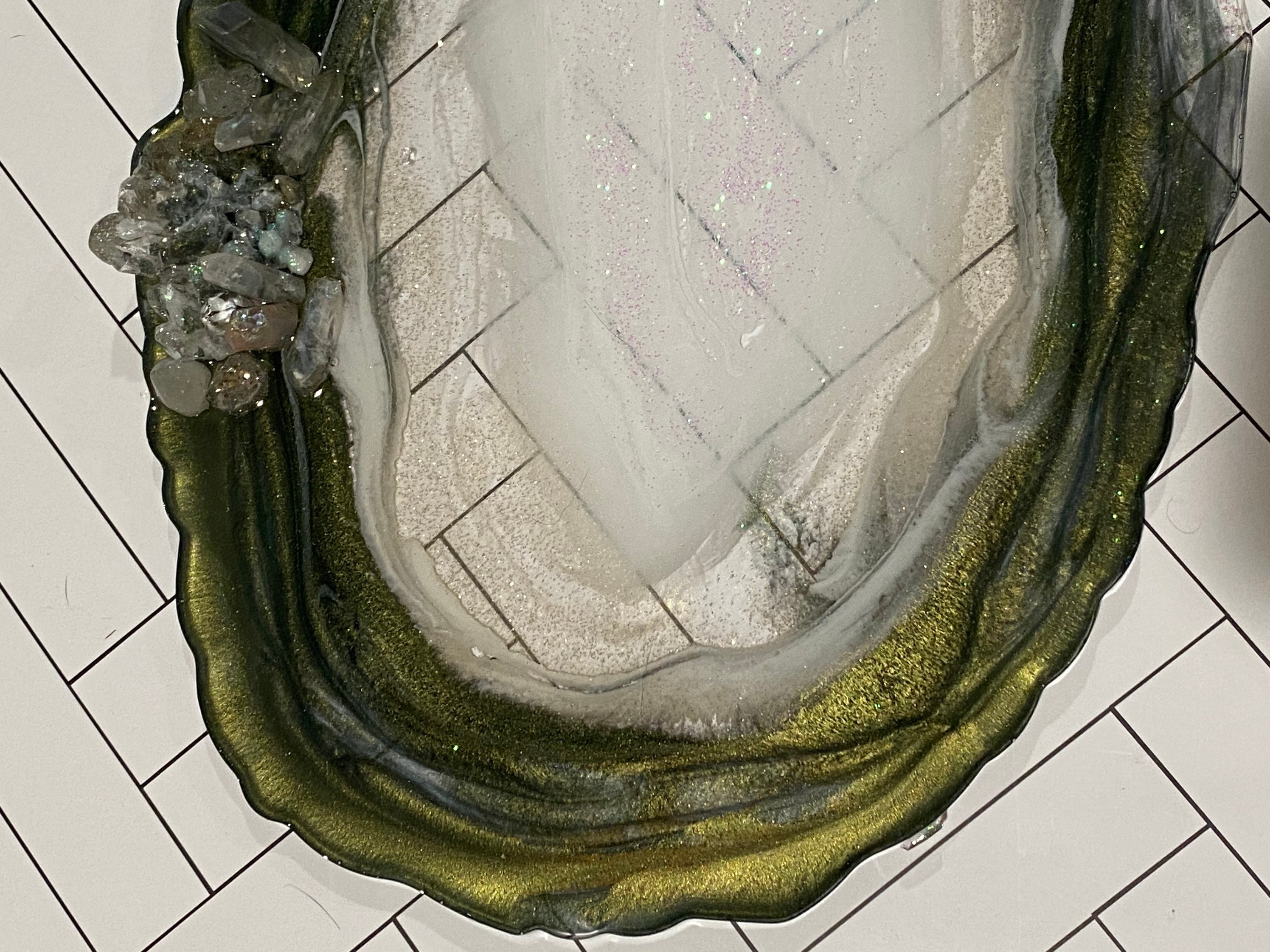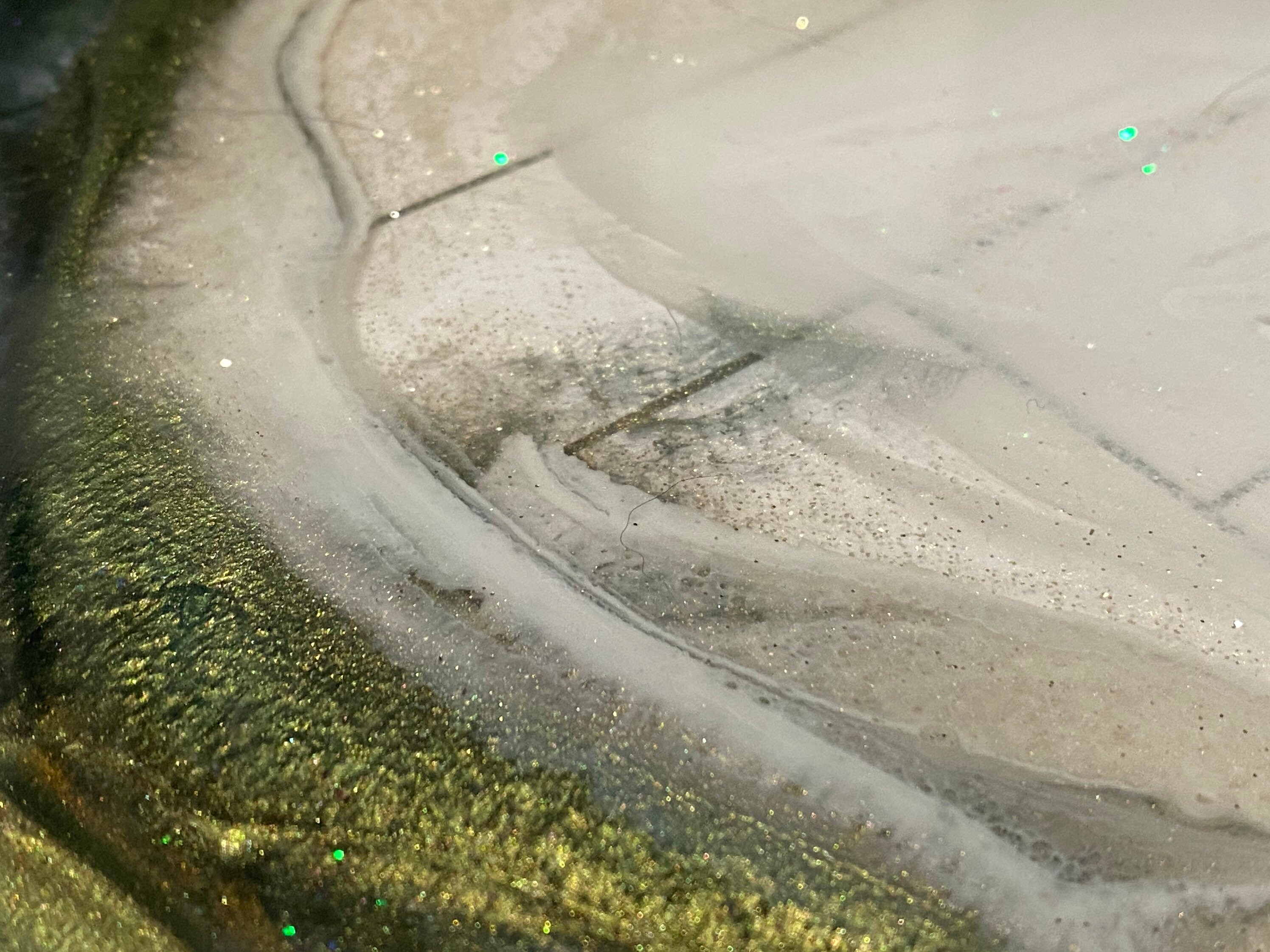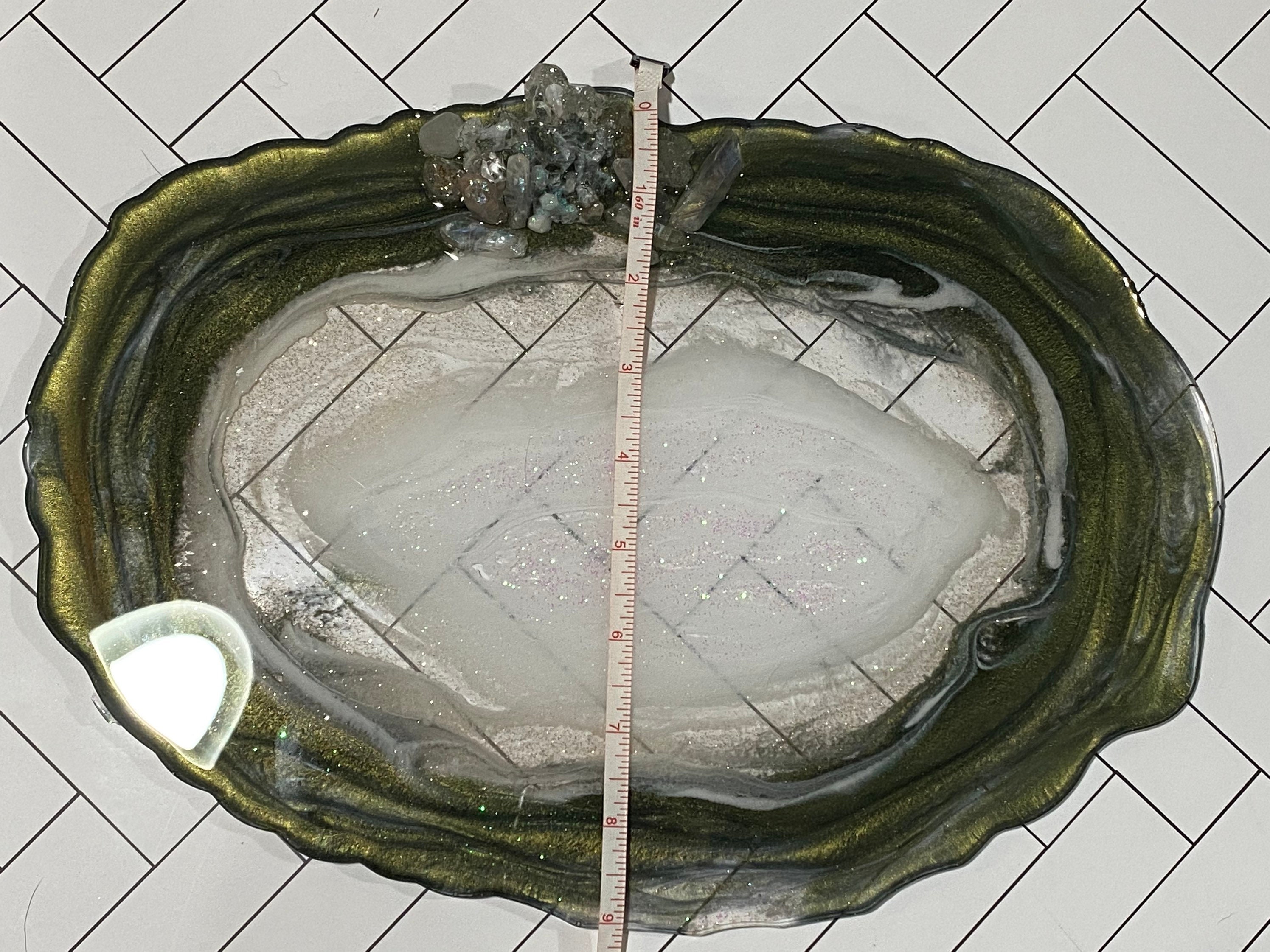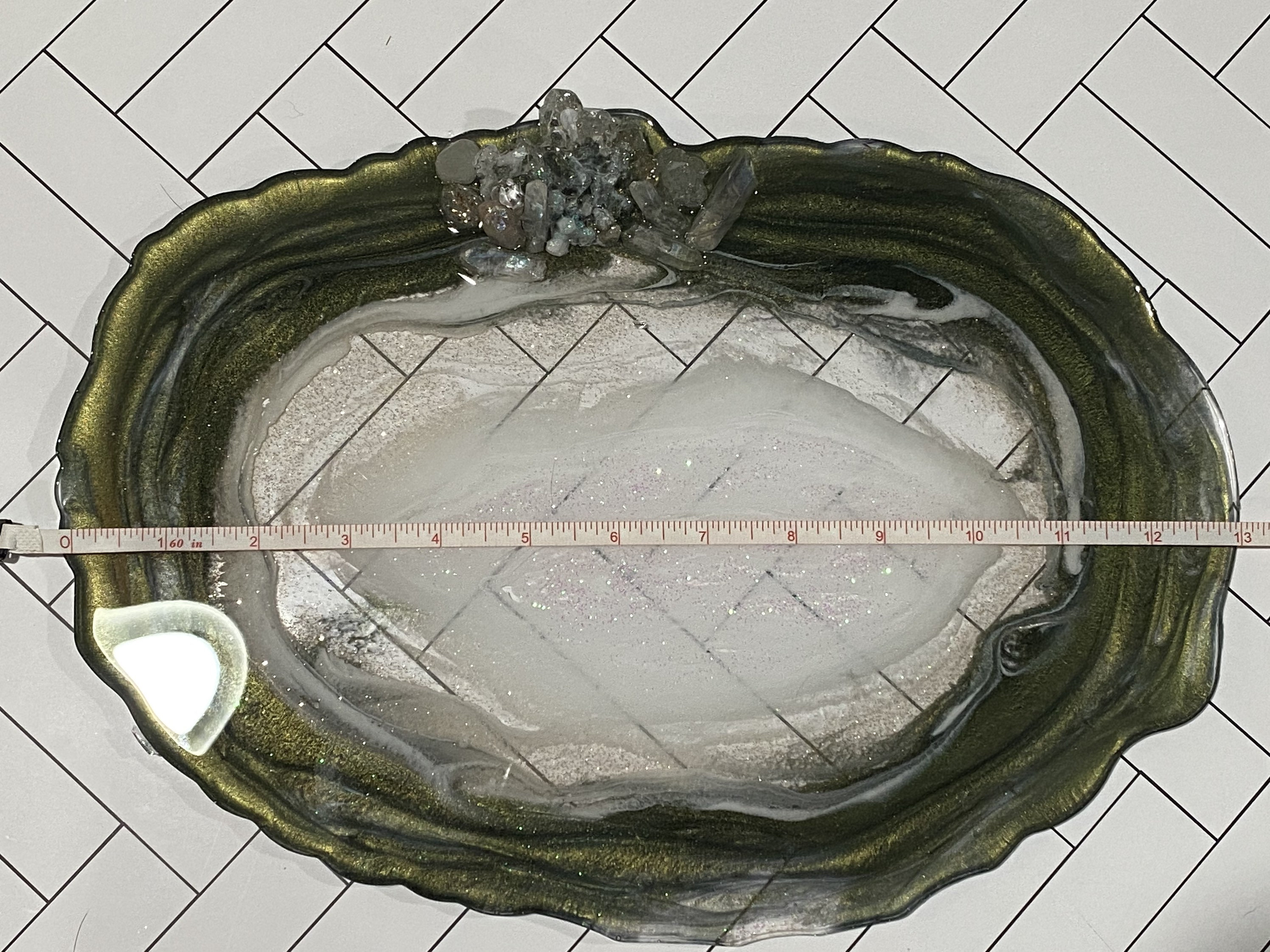 The most gorgeous olive green and waves of white accent this tray that has so much movement and detail you'll never want to stop staring at it.

Beyond perfect for a number of situations this tray is topped with a clear coat that is safe for direct food contact and can be used in the kitchen, party, bar, office, bathroom, or even for the perfect center price for a coffee table with a pair of candles on top. The applications for this magnificent tray are seemingly endless.

Real points of quartz crystals flank hand poured matching resin crystals.

Watch the making video on Instagram!