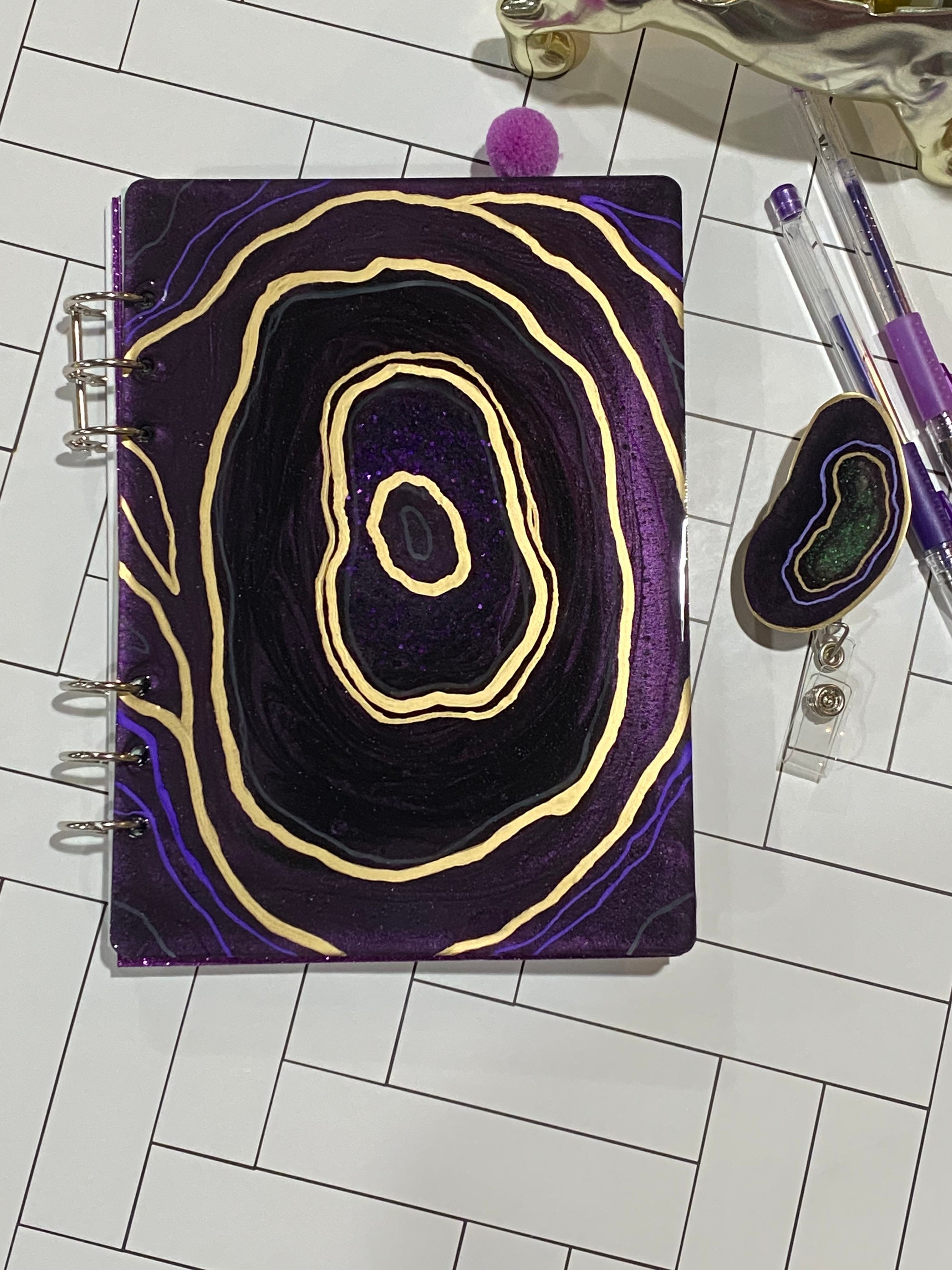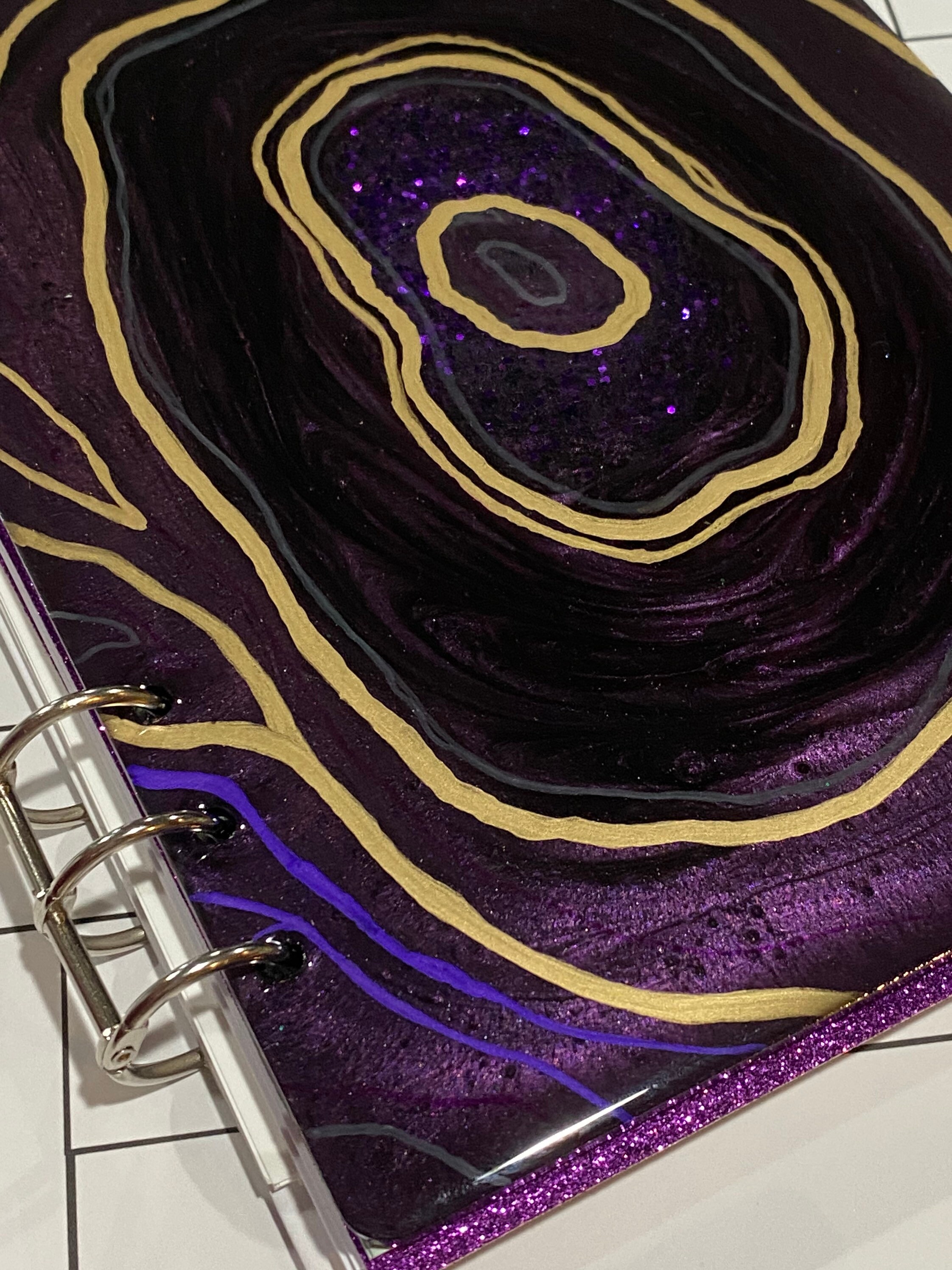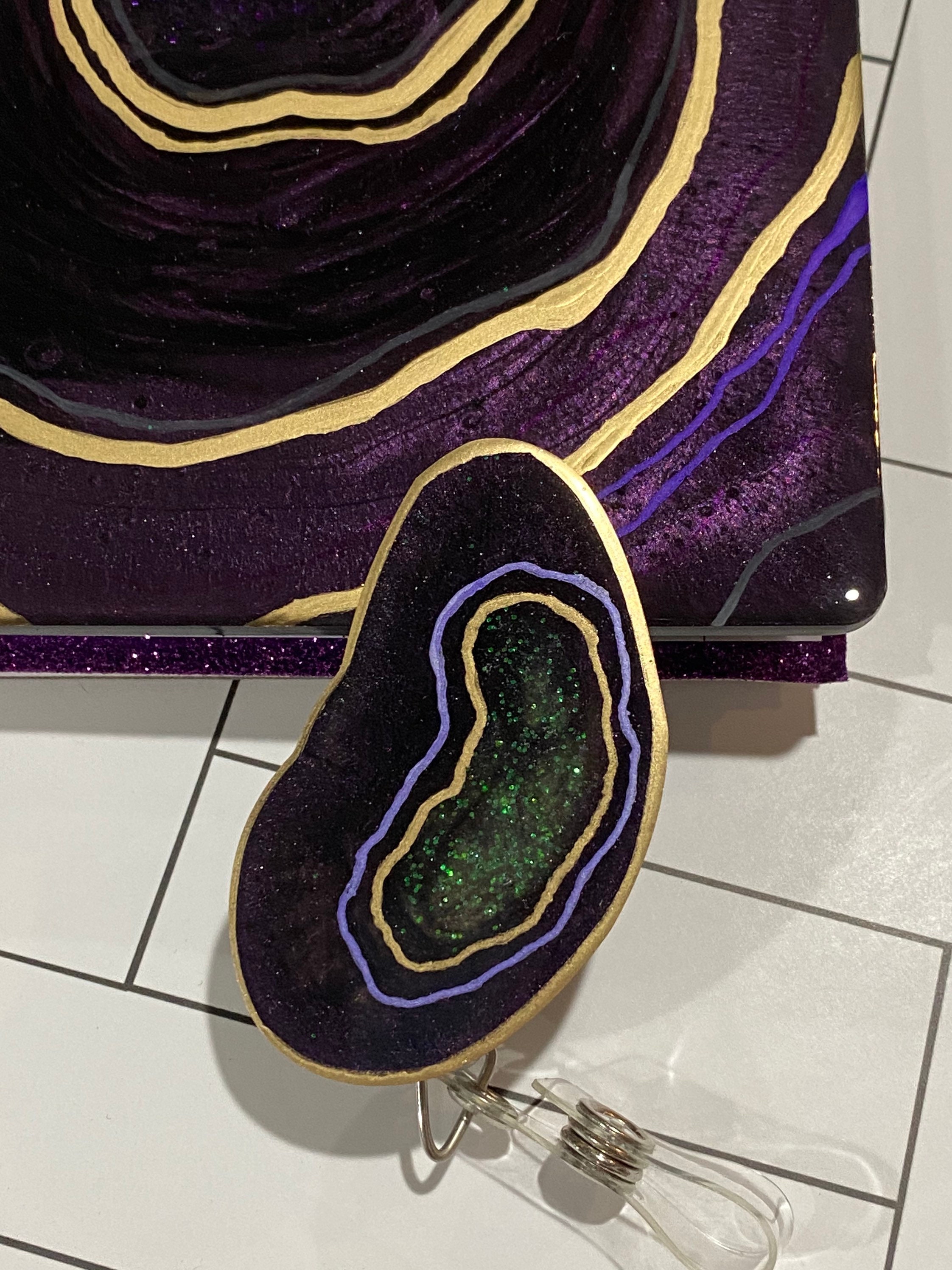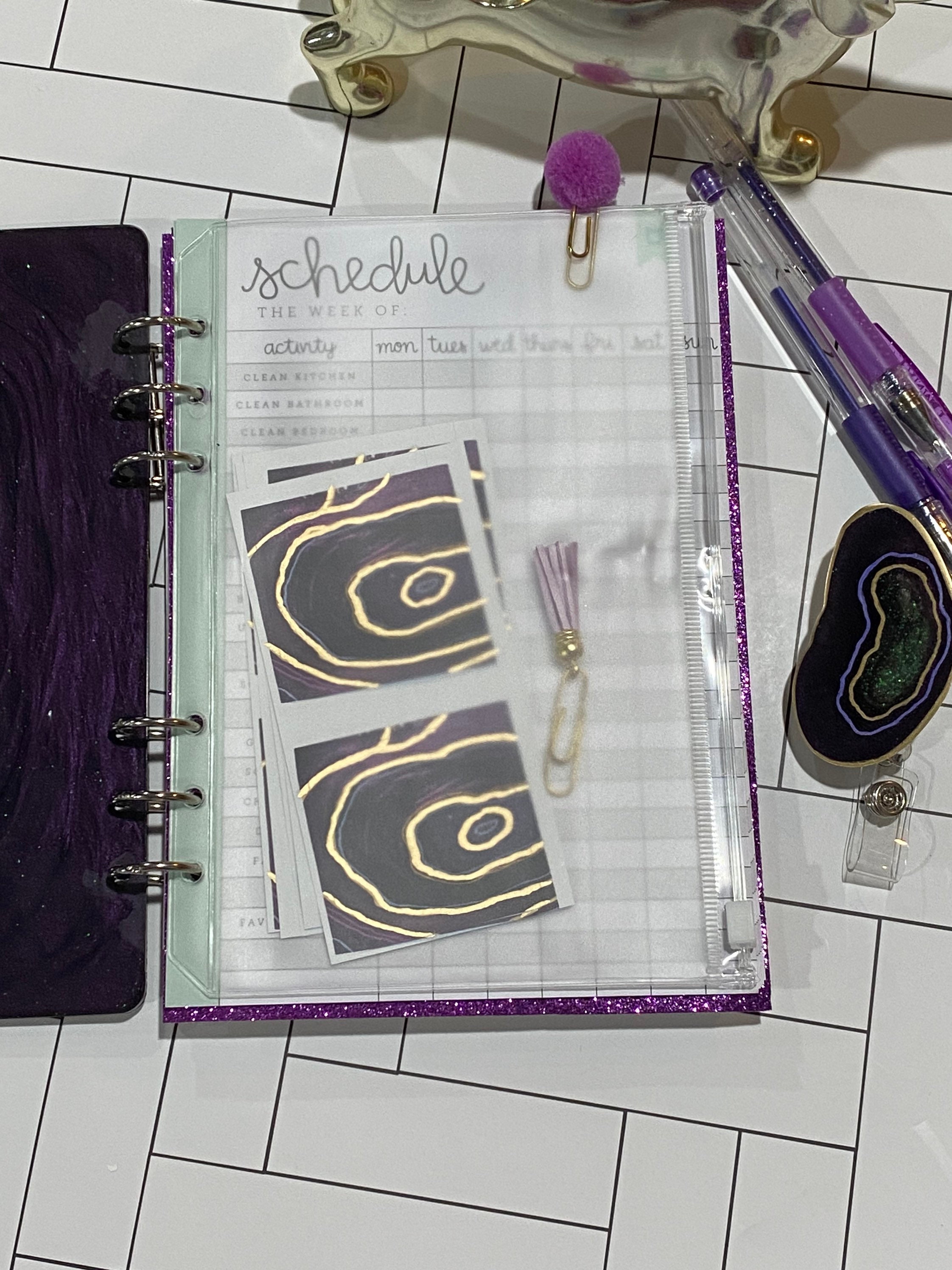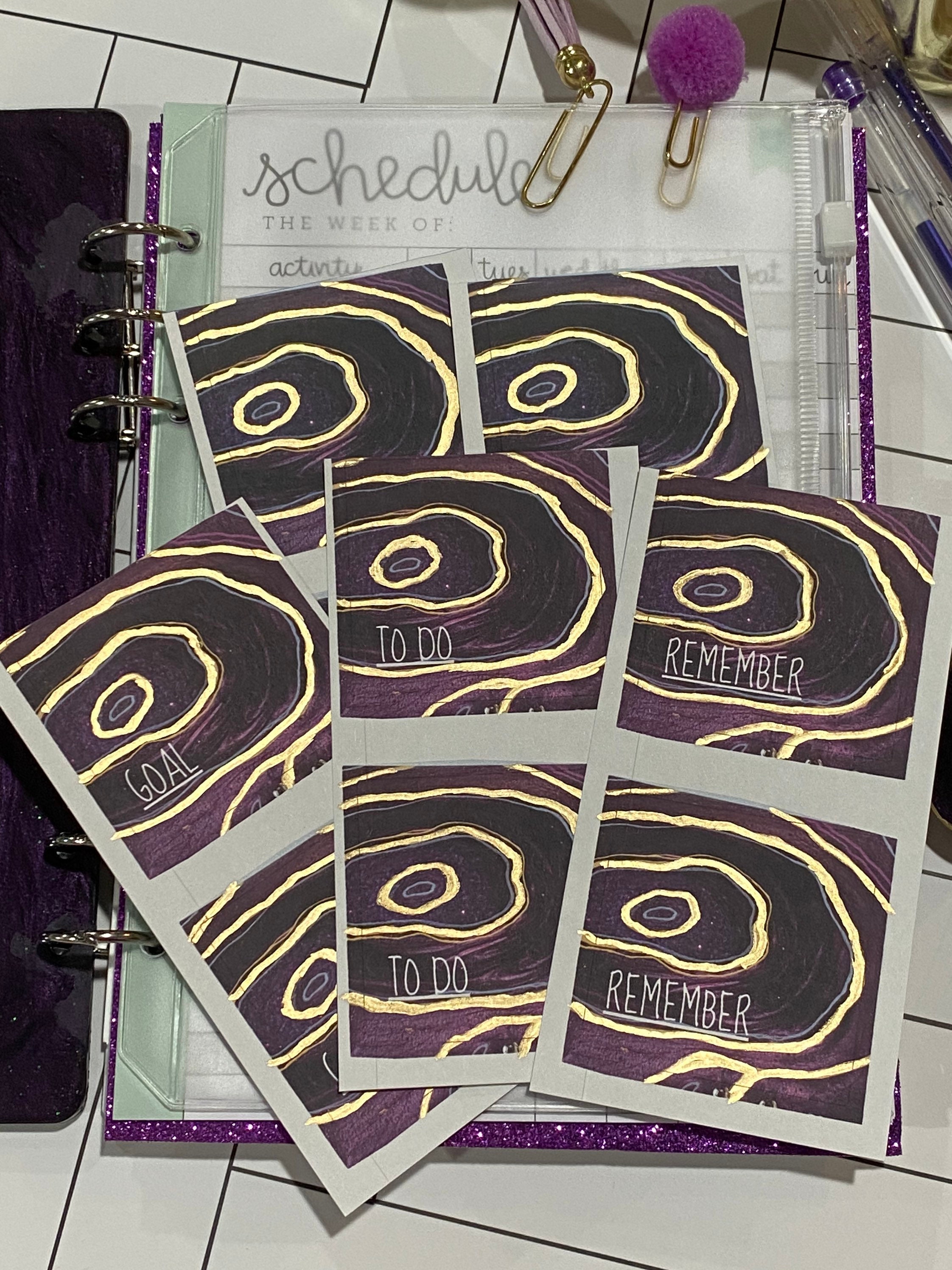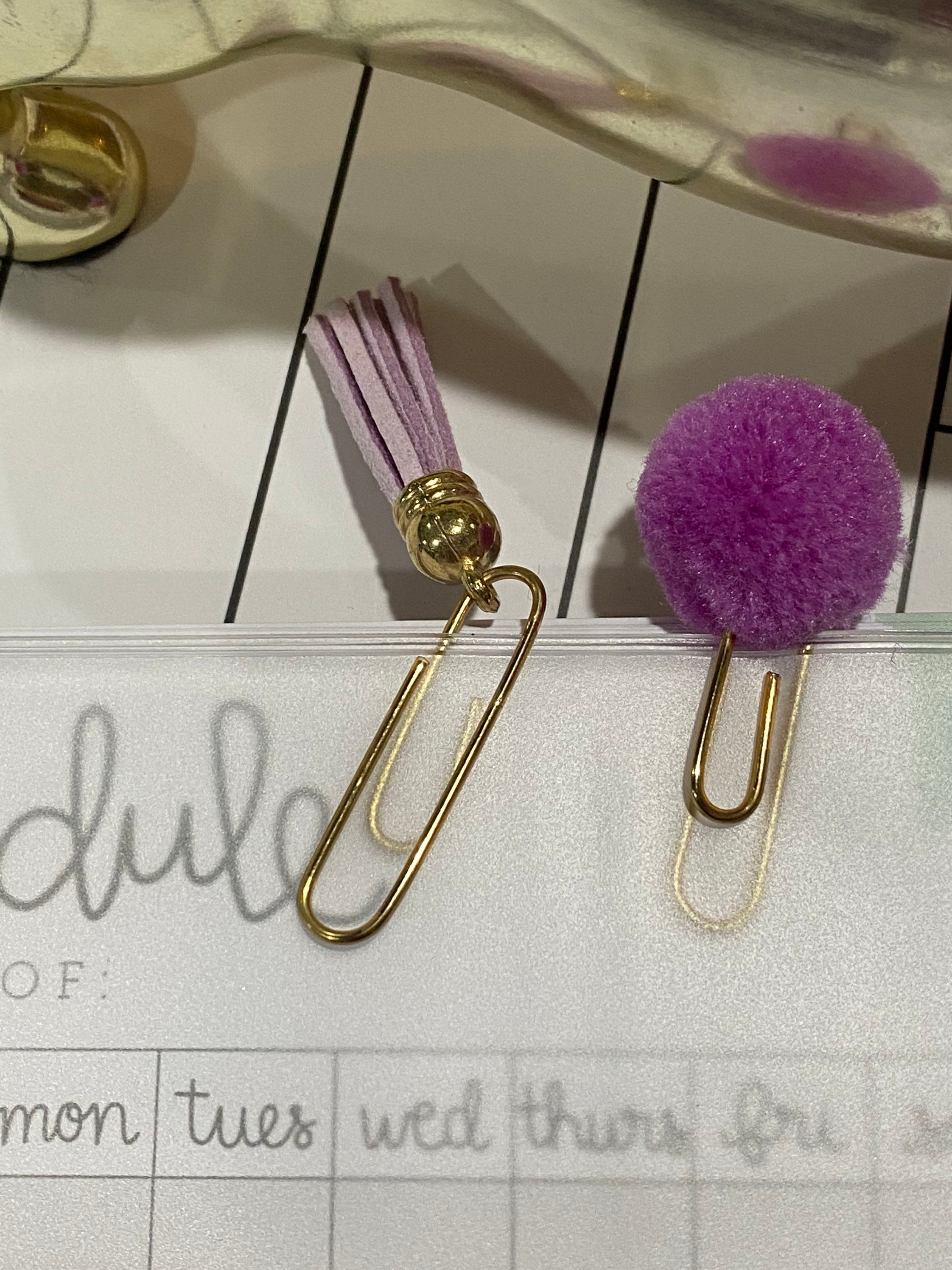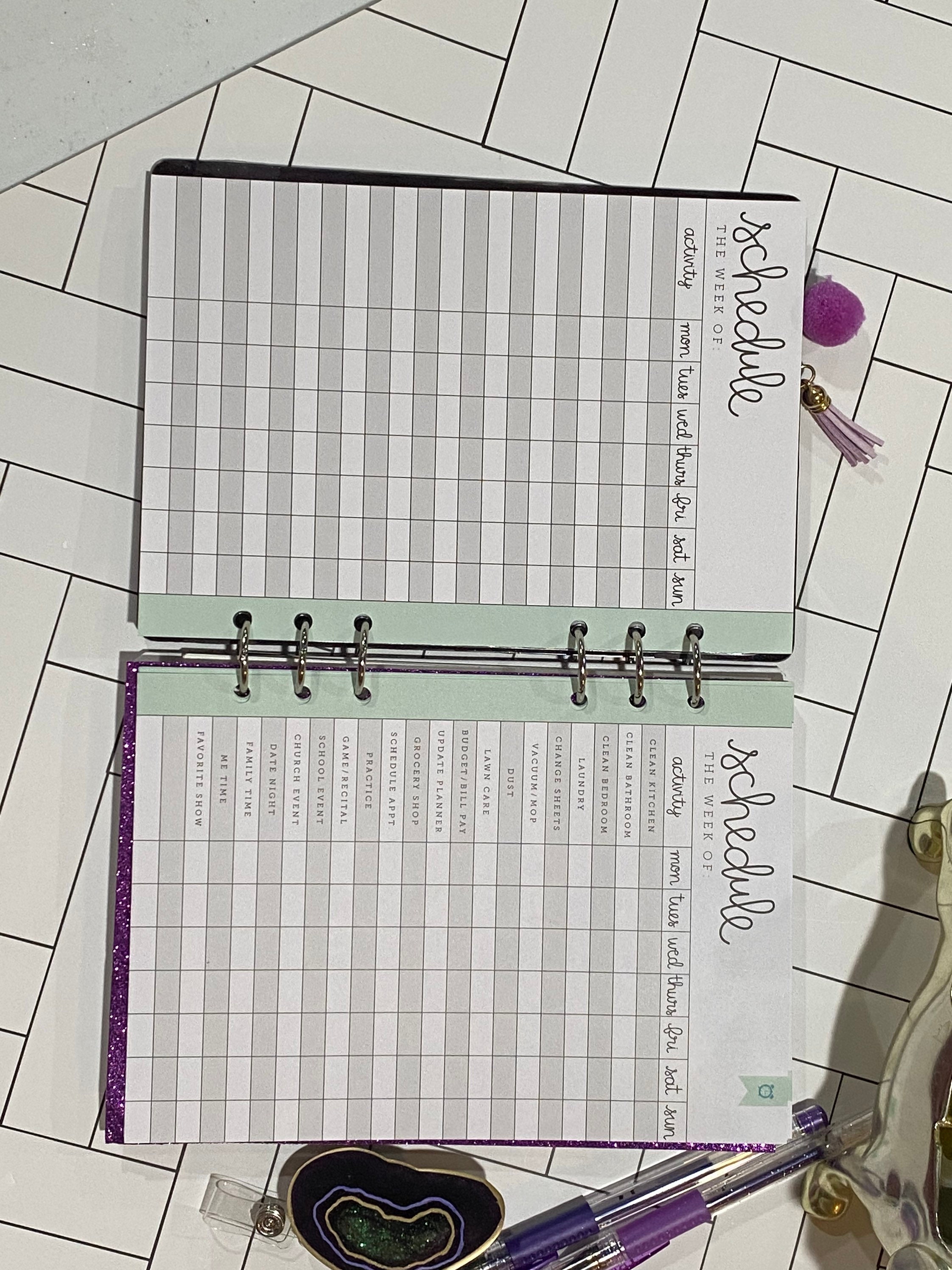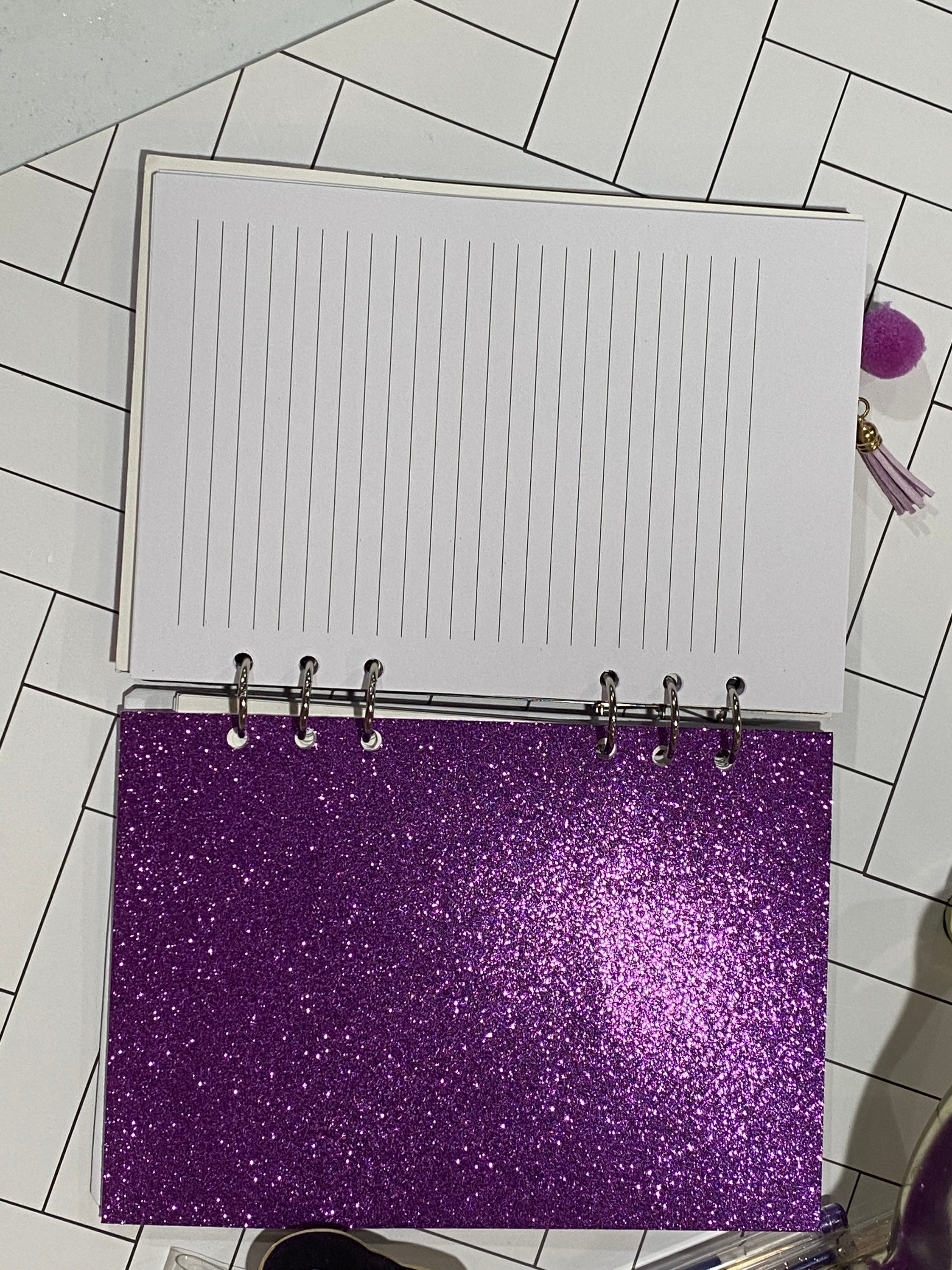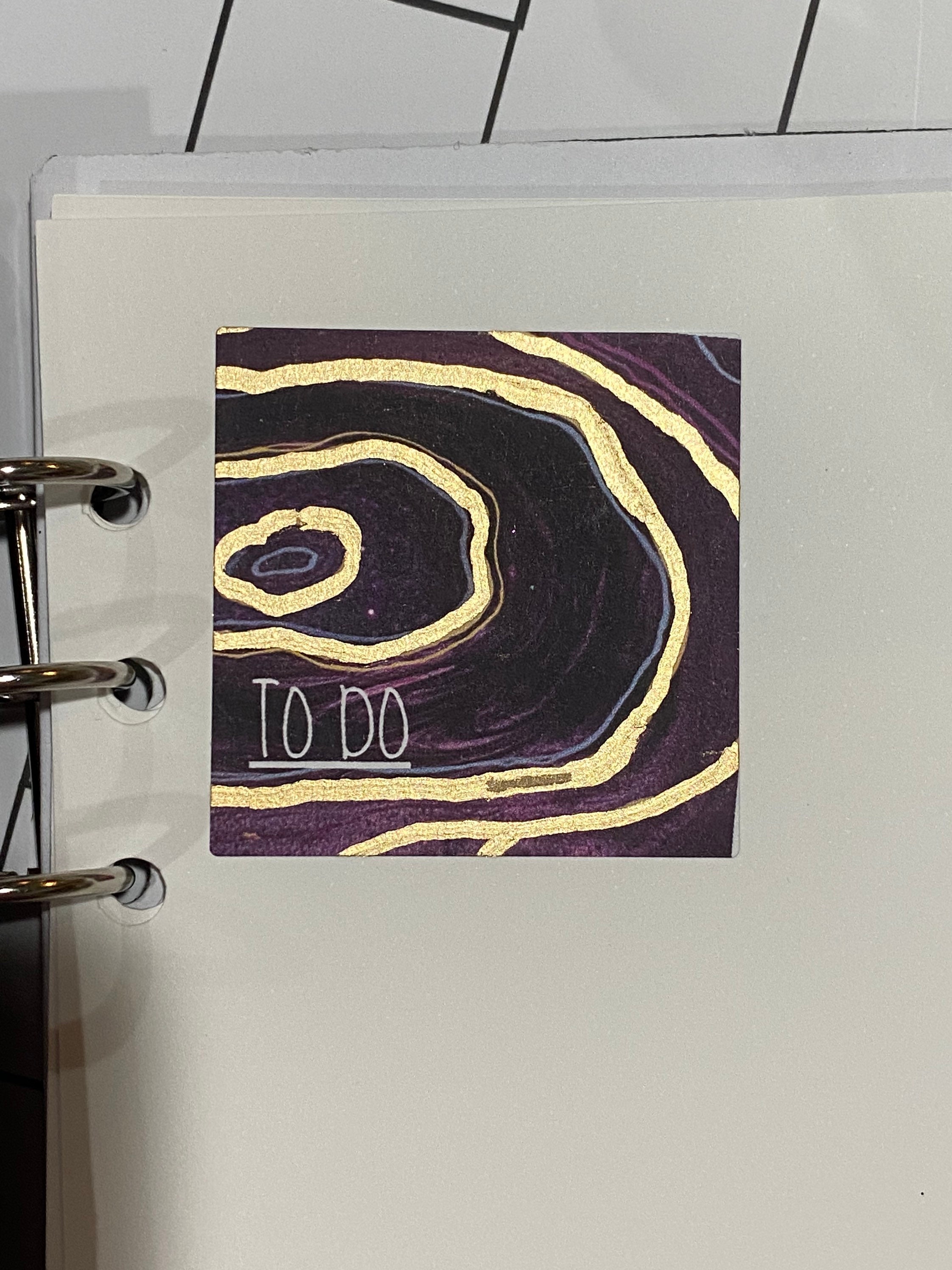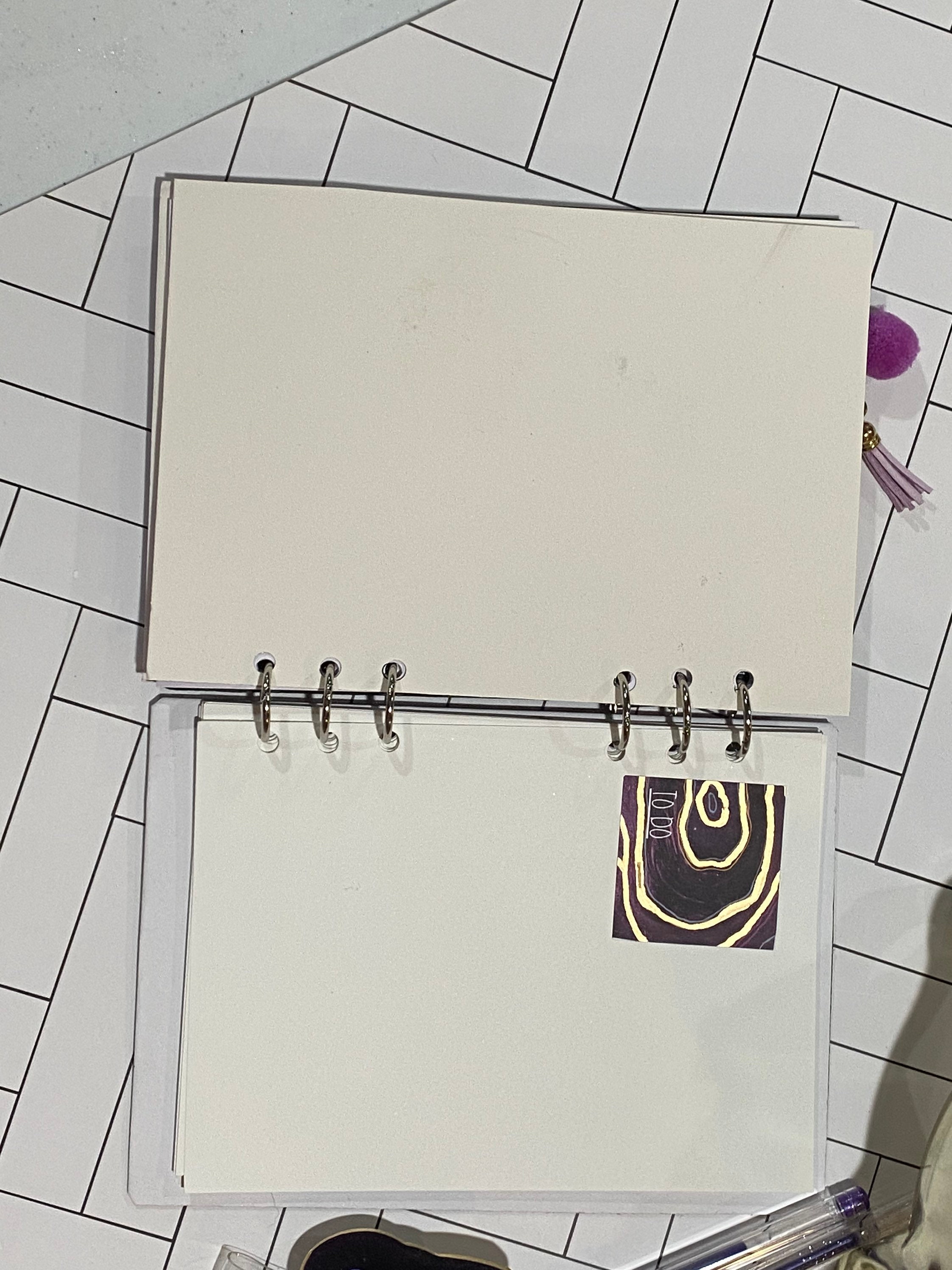 Super cool office or school set comes with a fully stocked, ready to use planner with:
2 purple glitter hand cut dividers
3 types of paper - 8 sheets dual sided weekly schedule, 50 sheets lined, and 15 sheets thick card stock drawing
zipper pouch

all bound on two 3 ring spines with easy open/close to add more paper as needed or change to suit own tastes. Standard A5 planner- current fill paper is happyplanner from hobby lobby

Matching accessories include 10 wicked awesome hand gilded planner stickers-
2 TO DO
2 GOAL
2 REMEMBER
and 4 art only
2 matching paper clips in gold and purple- one puff and one tassel

AND matchy match badge/ID reel

90% hand made, I poured the resin art, cut and punched holes in the book backer, dividers, and card stock. I strung wee puff and tassels on gold paper clips. I sourced the 2 printed papers, the zip bag, and the spine hardware

Making of this planner video on IG!