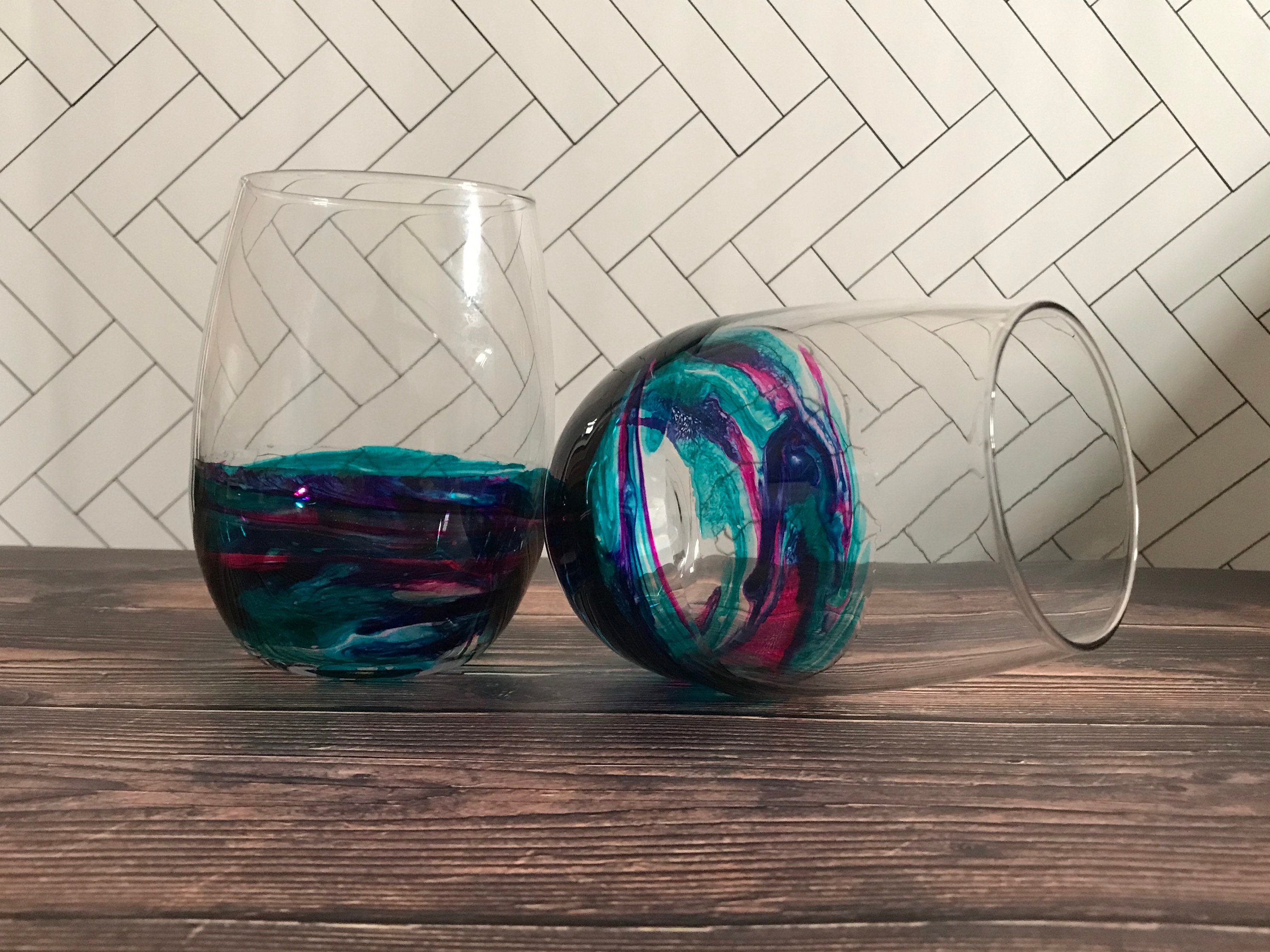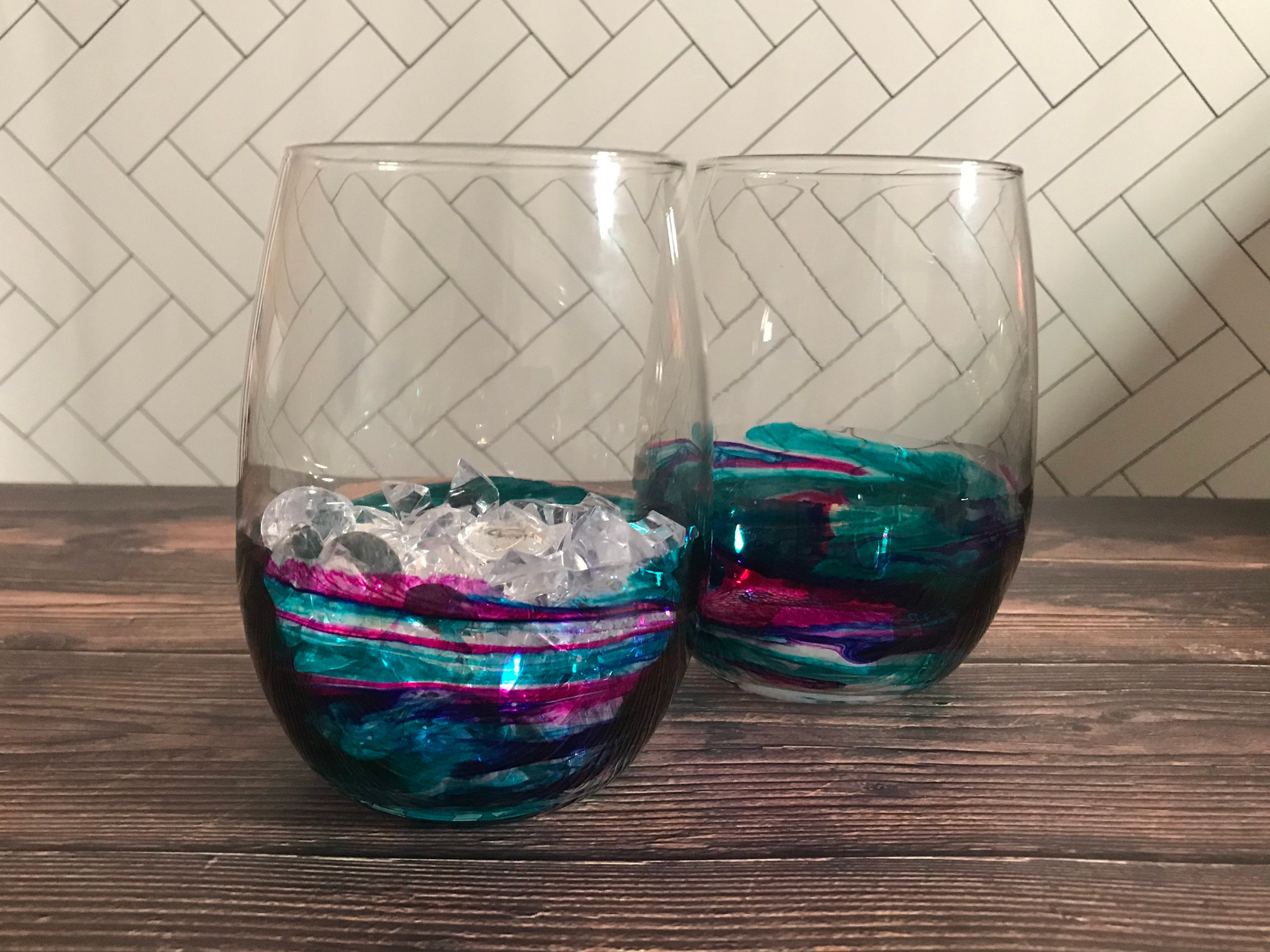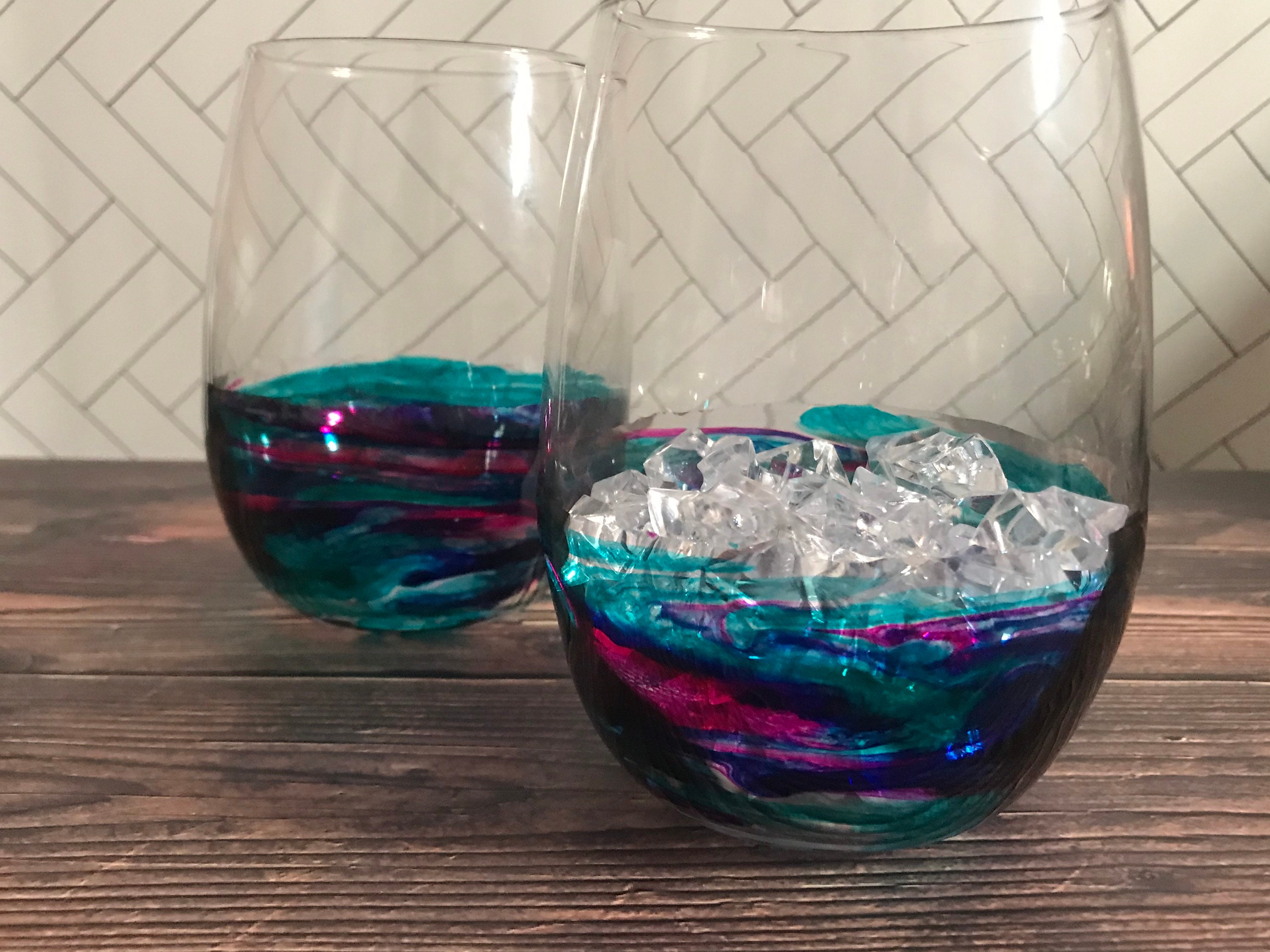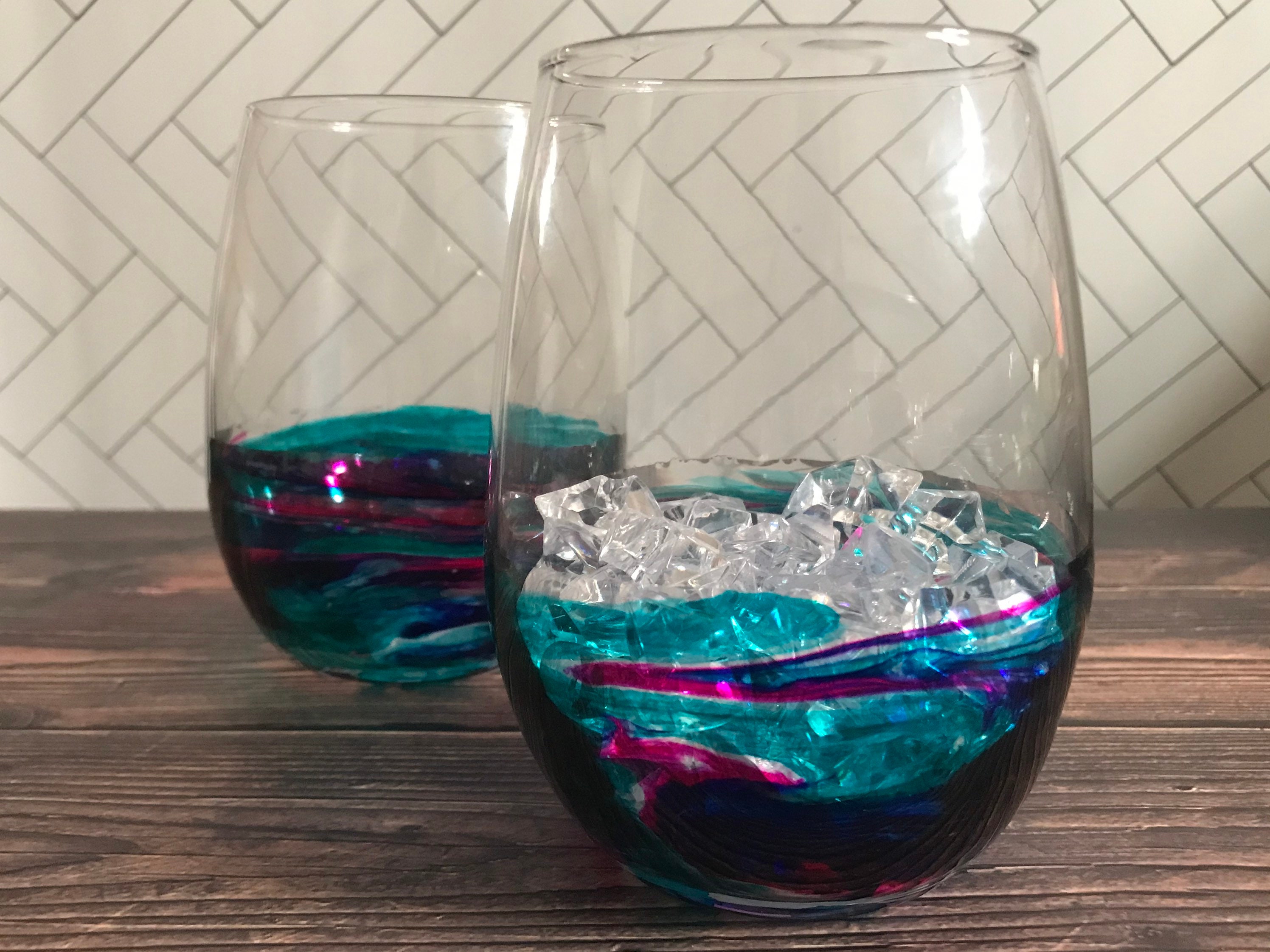 Swirling ocean waves or a brewing storm can be spotted in these amazing teal and fuchsia, and purple resin coated stemless wine glasses.

The matching set was handcrafted to last and perfect for pairing with our cheese boards or for an every day glass.

Please hand wash and avoid the dishwasher to prolong the life of the resin.

Glass wear is good for chilled and room temp drinks- please avoid hot beverages over 140 as it may impact the quality of the resin.