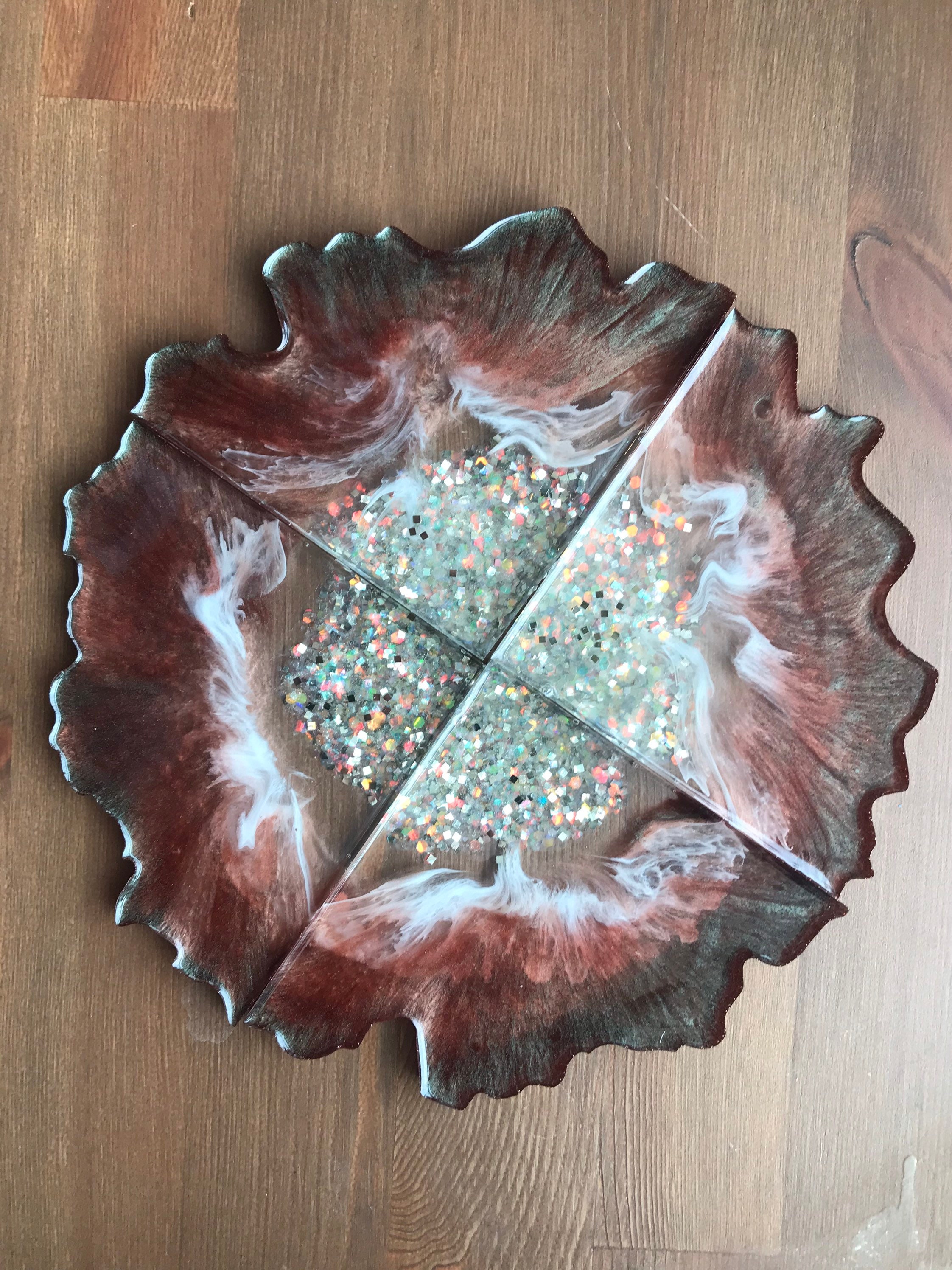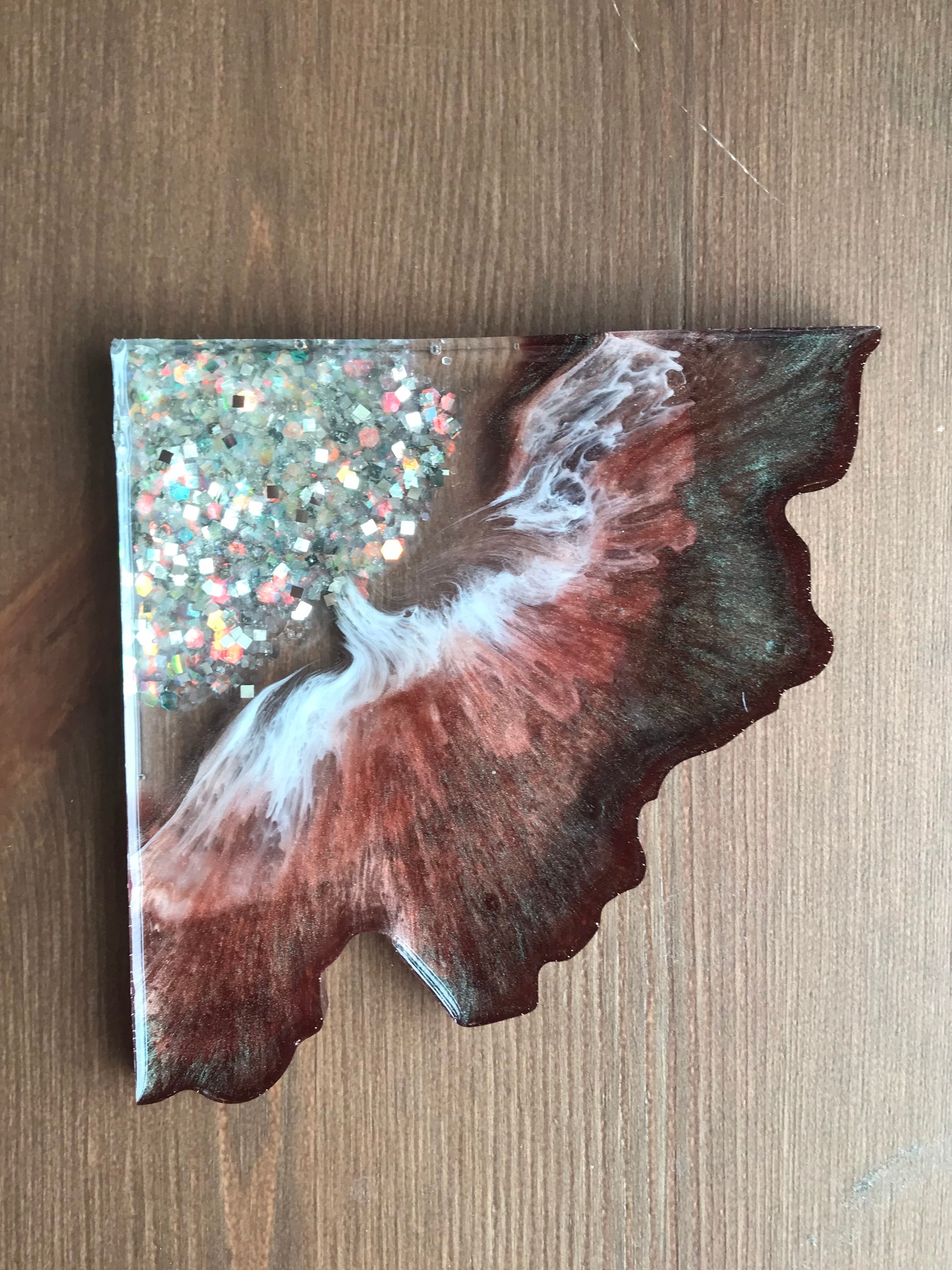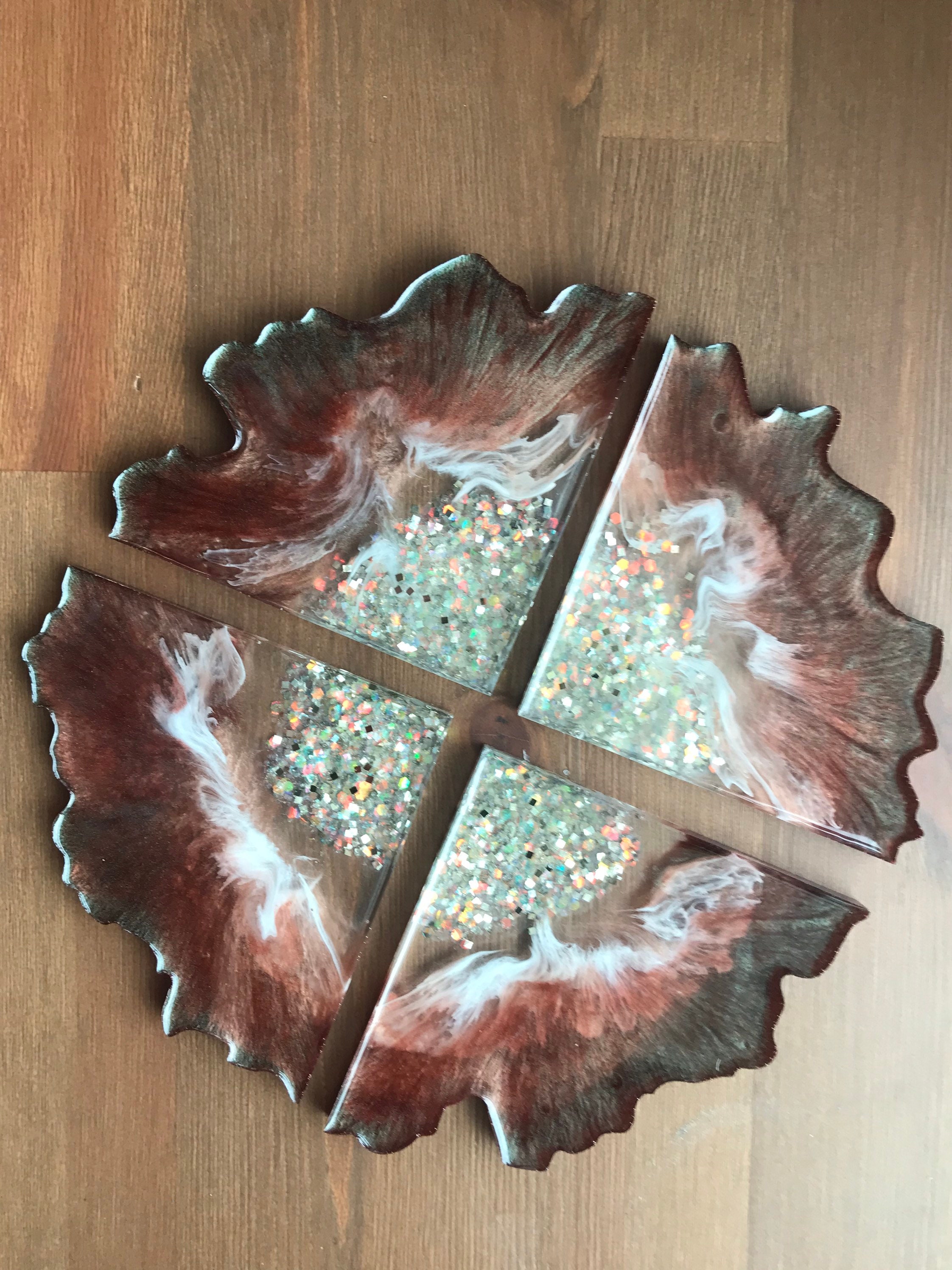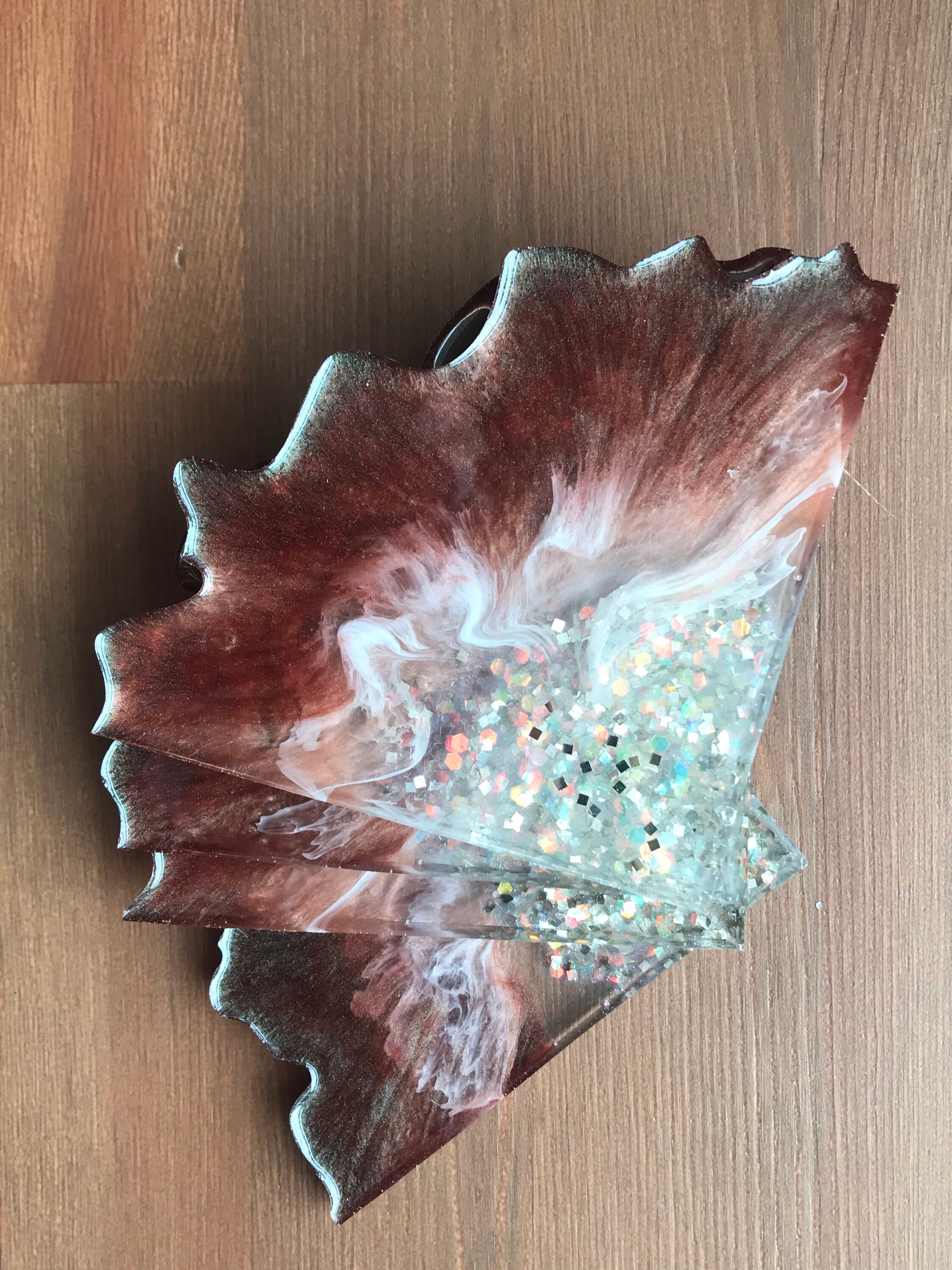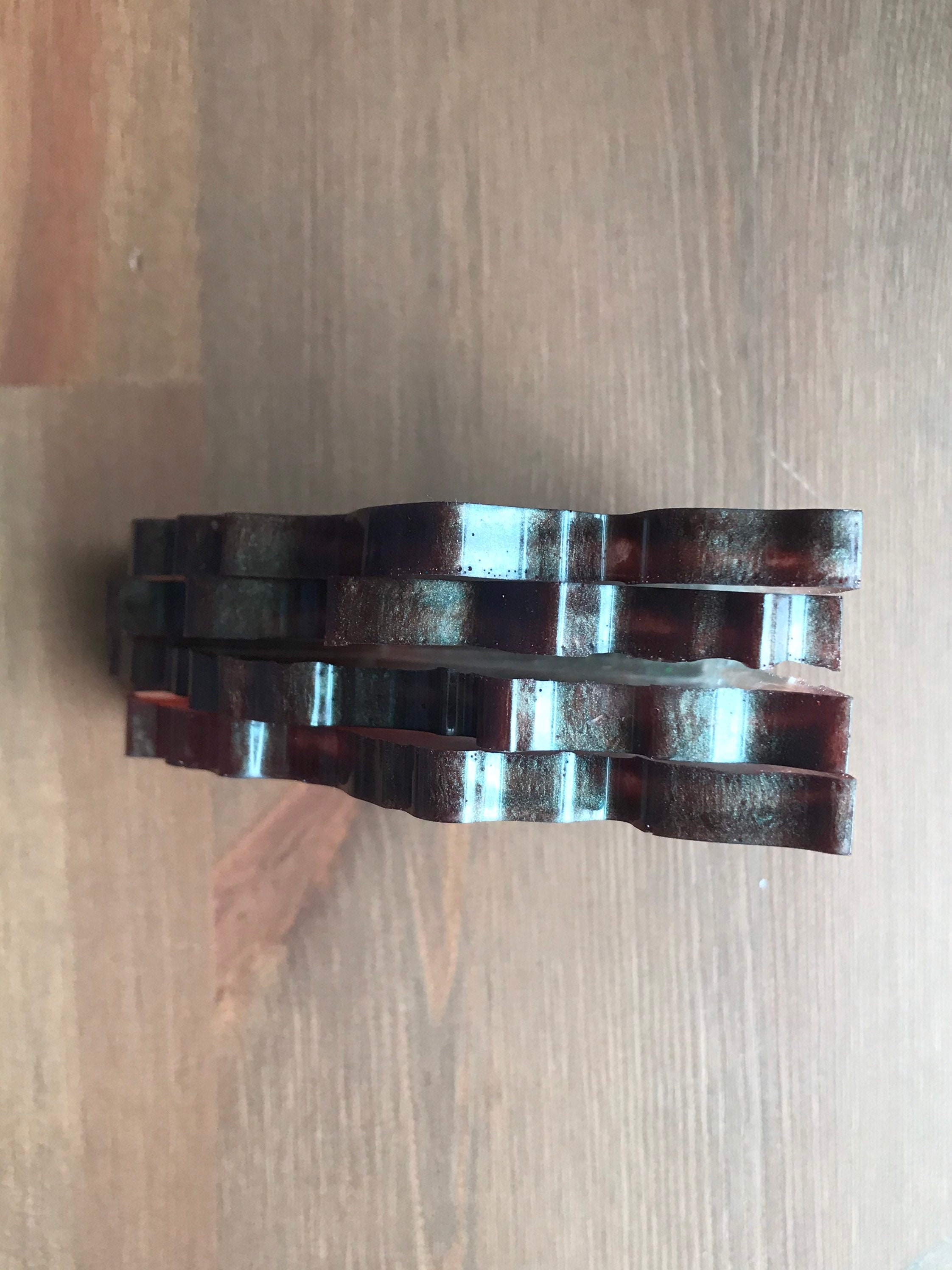 Mink a light maroon with gold accent fleck, rose gold and white dance with Champaign glitter accent in this coaster set with four sections that make a larger 6inch agate inspired

Four 3x3 coasters included in the set.

Wash with mild soap and water
Heat resistant to 140

Perfect gift for any rock or anthropology lover or trendsetter in your life. Amazing color in the light catches everyone's attention and keeps your tables ring free.