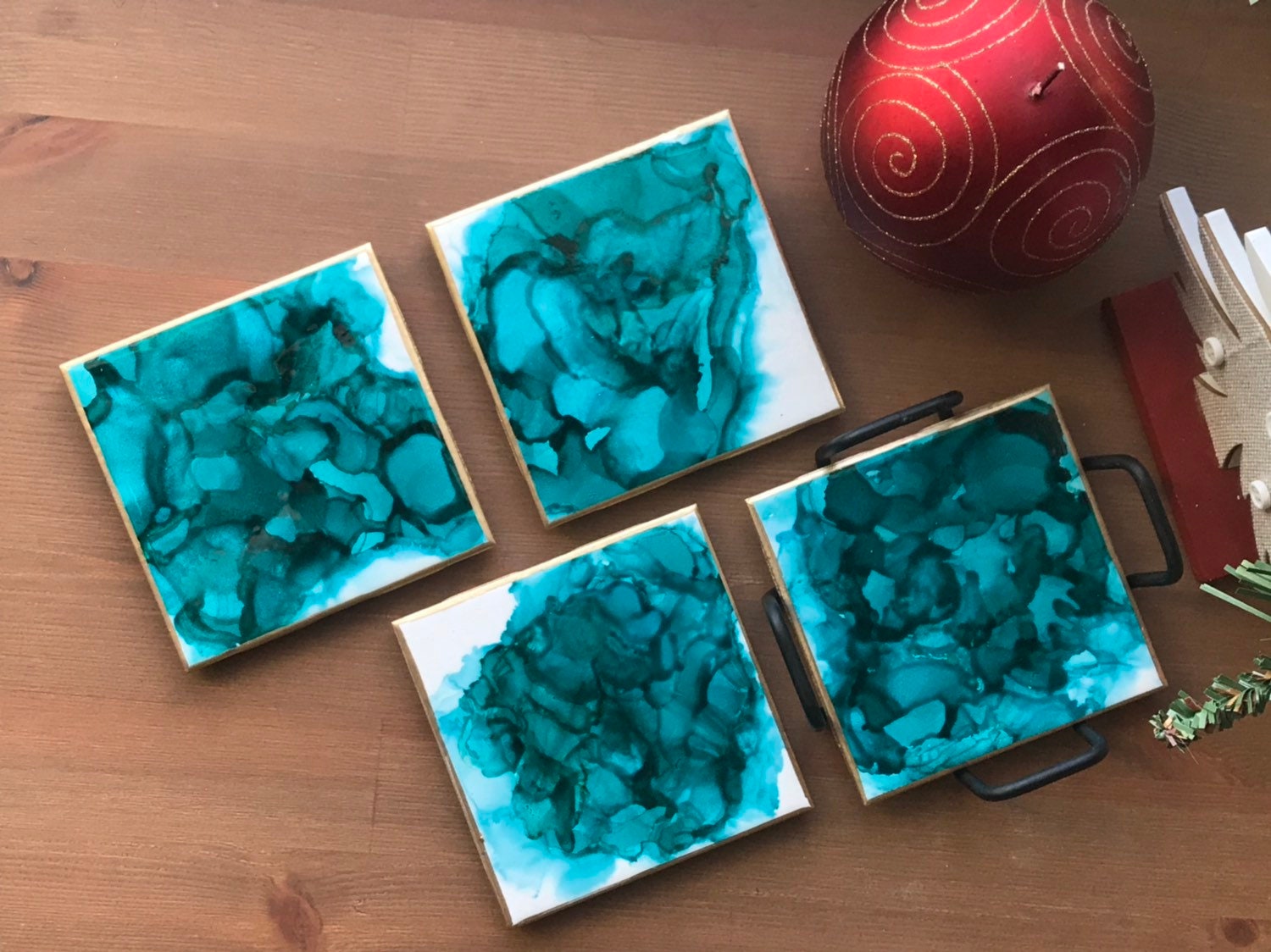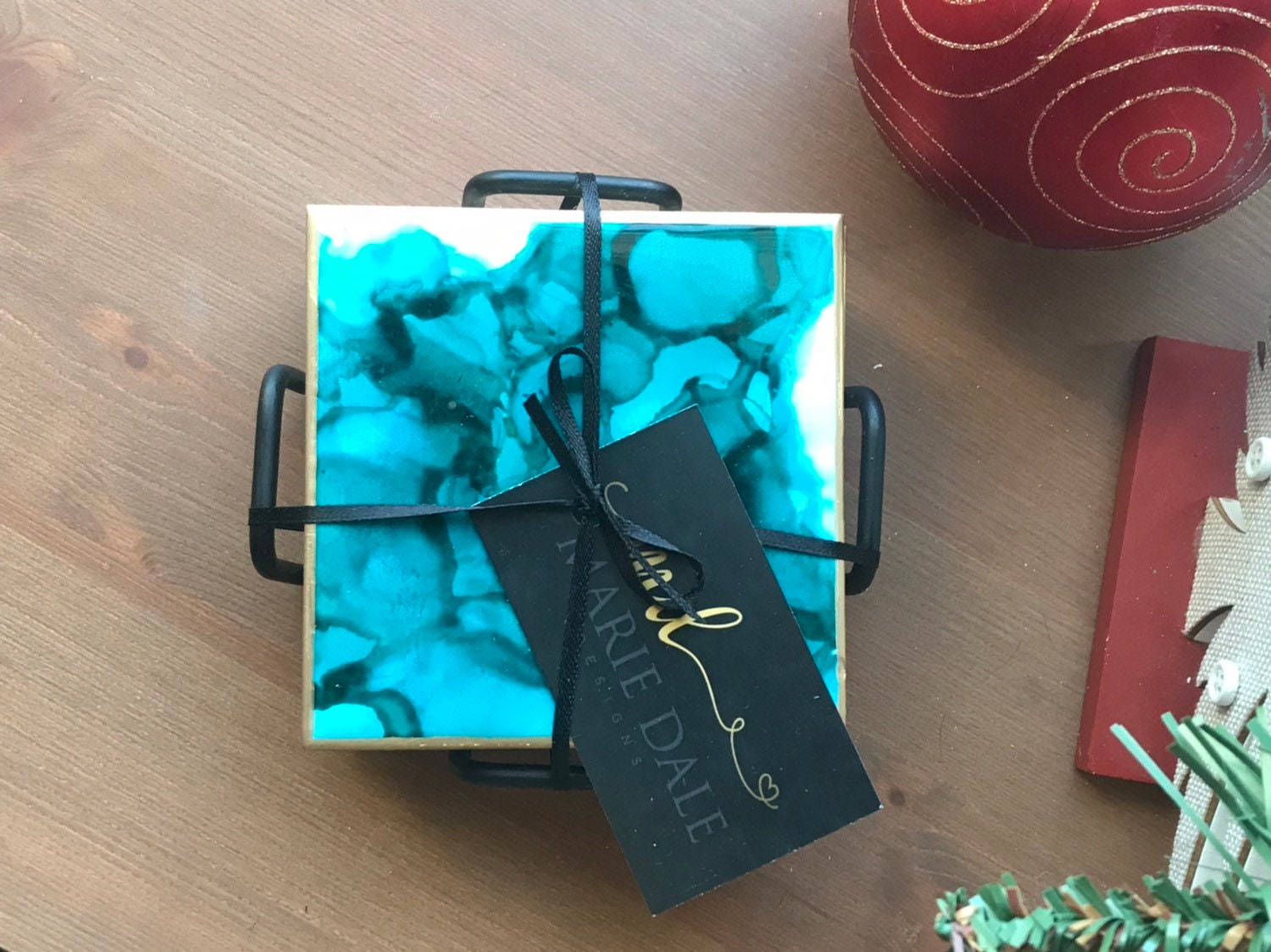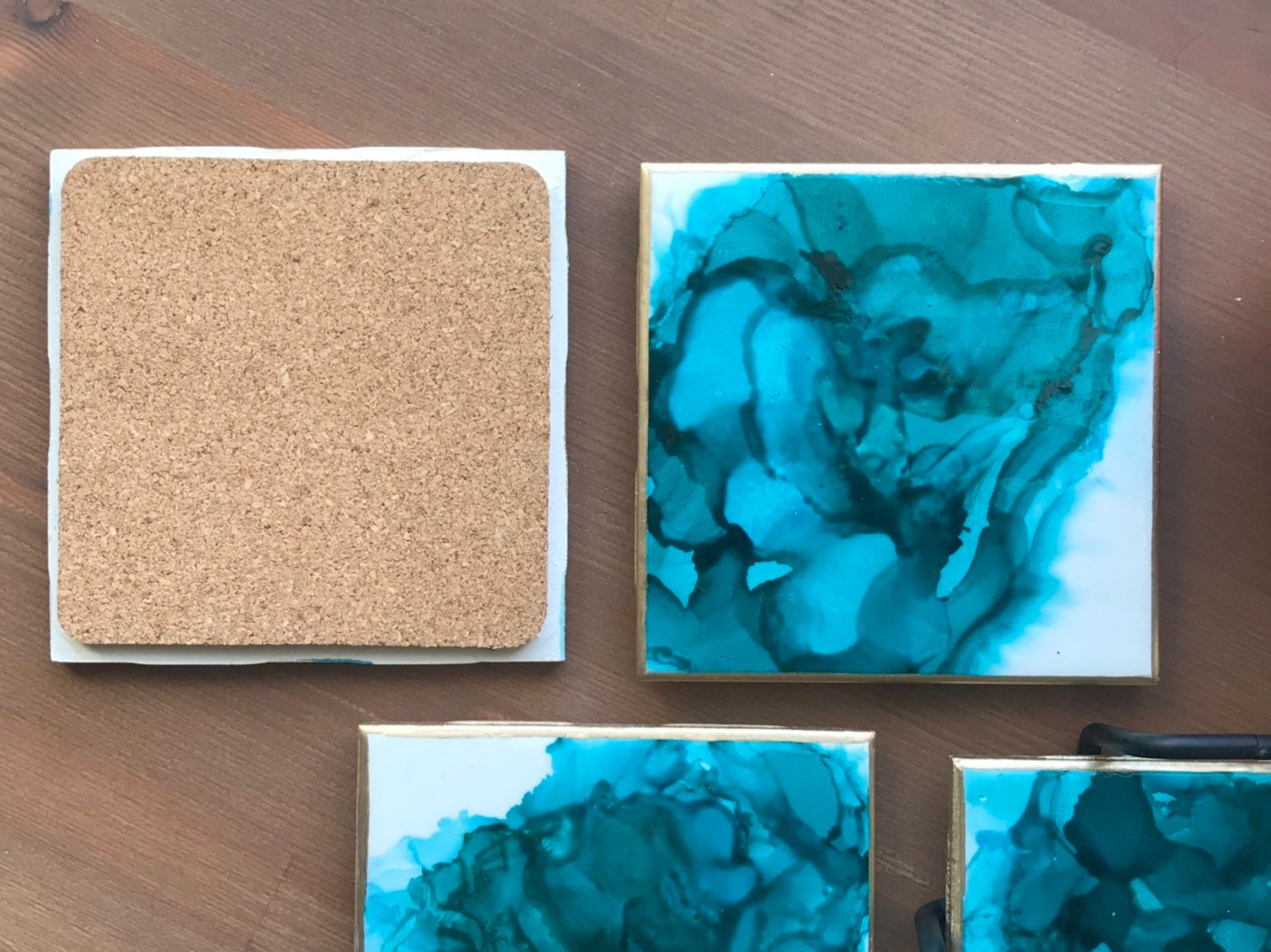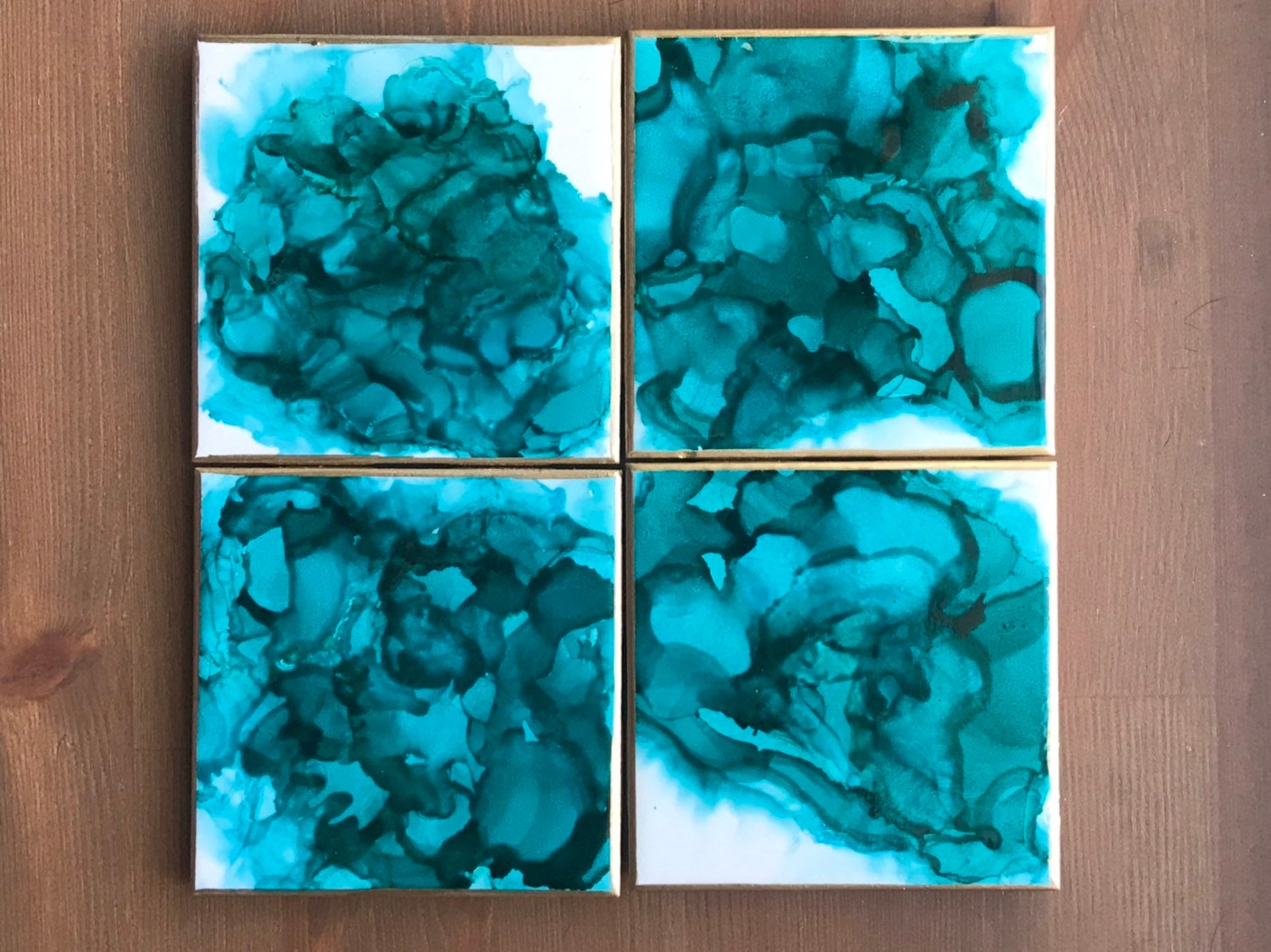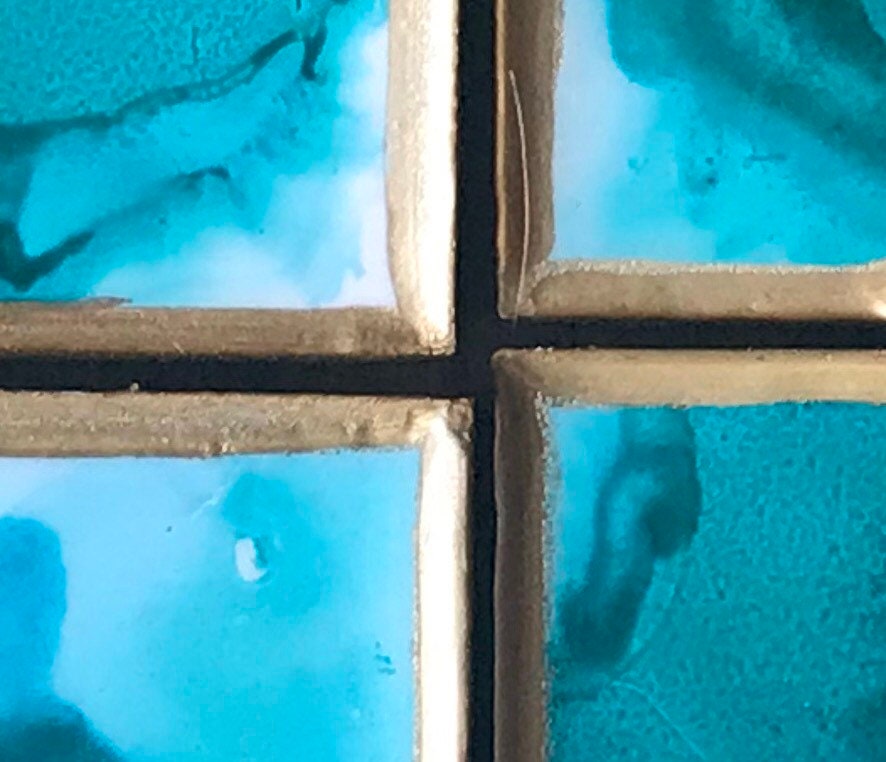 White ceramic tile is lovingly hand painted with alcohol inks in Ranger Stream, edged with gold and finished with heat resistant resin for a life time of enjoyment.

This set of four coasters is nestled in a black metal four loop holder insuring the most beautiful presentation of your new table top art as well as helping keep your homes order. Each coaster has had a cork 1/5th inch backer applied with glue.

These mark free backings keep the integrity of your table top as well as making sure the stacks of coasters refrain from chipping or scratching their fellow coaster when returned to the holder for safe keeping.

UV resistant resin as well as varnish have been applied to the coasters to help prolong the life of the inks used- like an old newspaper- these coasters may fade if left in direct sun for prolonged periods of time- even with the best UV treatments out there.

To make sure these beautiful coasters see their max life with perfect vibrancy enjoy them with limited direct sunlight or house hold UV (nail lights)

Thank you for supporting my art!